Oct. 11, 2013
A Story of Made in JAPAN Vol.5 ~The Hidden Skills Behind Advanced Medical Technology~
Metrol & Mitaka Kohki
A combination of Metrol switches and prize awarded "Neurosurgical operating microscopes" manufactured by "Mitaka Kohki".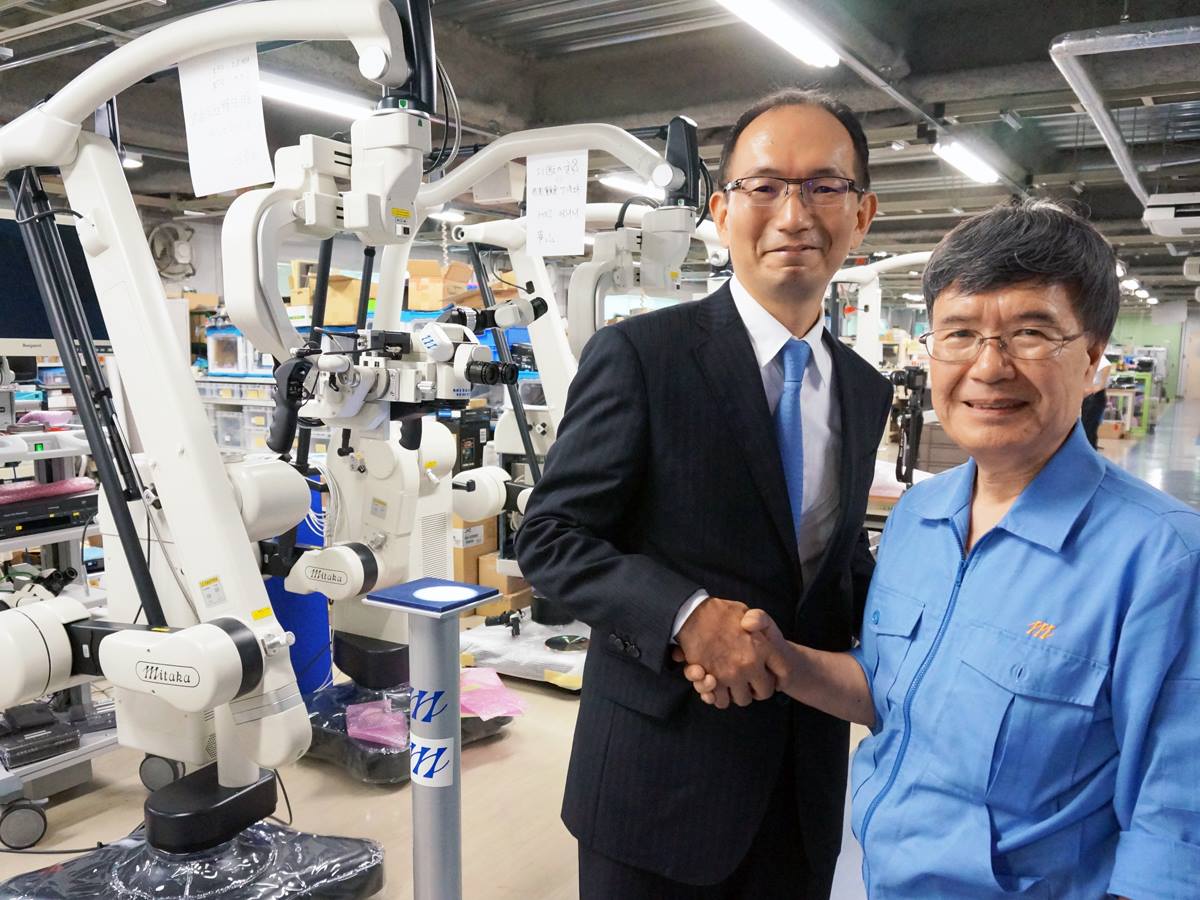 Medical Devices are full of cutting edge technologies by various manufactures from all over the world.
Especially neurosurgical operating microscopes are what Japan has the most shares in the world. But not many people know that those microscopes are made by "Mitaka Kohki".
There is no room for failure in any neurosurgical operation and Metrol technology supports in achieving the parallelism of a 30KG microscope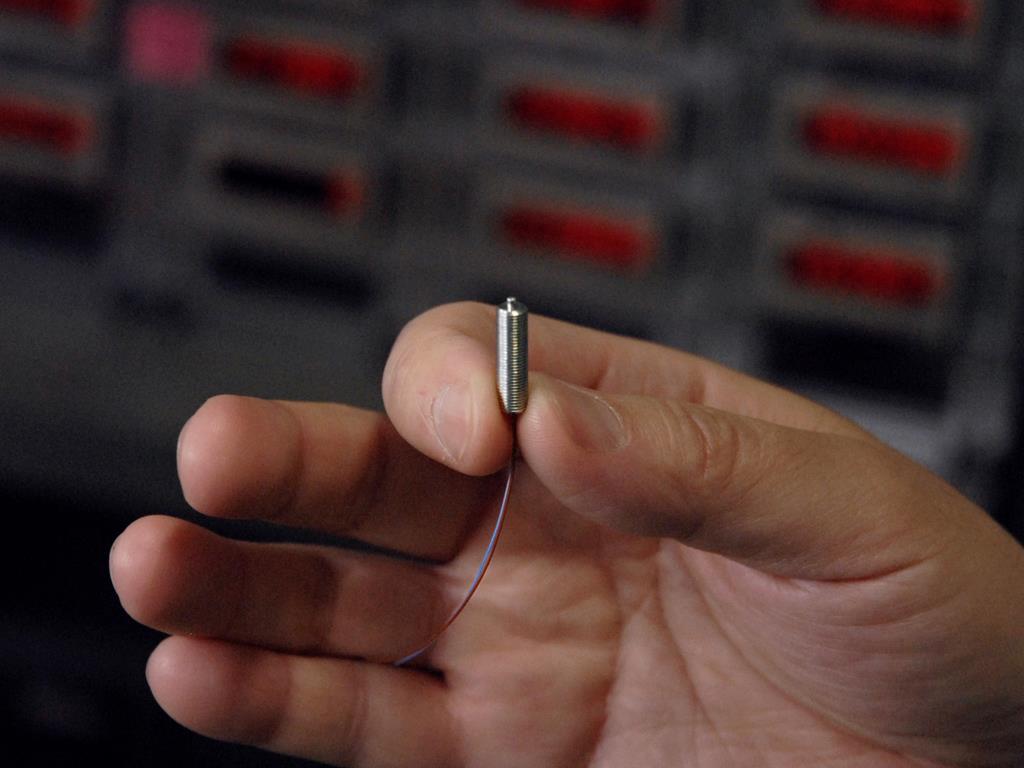 Conventionally, optical sensors and angle sensors are used for obtaining the parallelism, yet, it is usually difficult to implement the same position for a microscope due to the low accuracy of the sensor.
This is where Metrol ultra-precision positioning switch comes to rescue!
High accurate mechanical switch achieves the parallelism at 1 micron accuracy.
And it supports the operation to connect 0.5mm blood vessel while maintaining the microscope horizontally on a constant basis.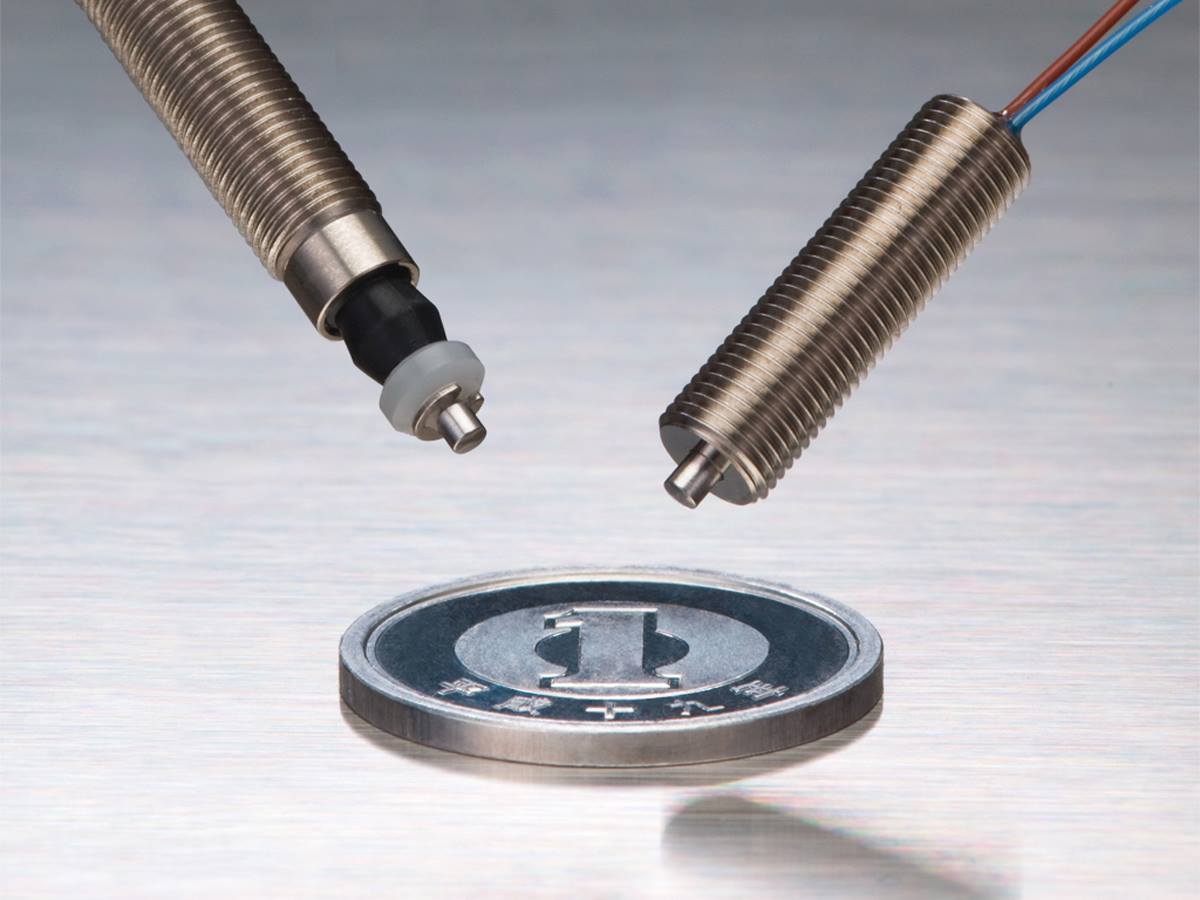 ▲ The world's smallest "Precision Positioning Switches"

Smaller than a penny!!