Nov. 28, 2014
The Olympic of Machine Tools "JIMTOF 2014" Held in Tokyo!
In October 2014, "JIMTOF2014" was held in Tokyo Big Sight.
METROL also joined in the exhibition to show and demonstrate two of our New Products!!
There were 865 exhibiting companies, which was the most since JIMTOF had started.
The venue was filled with exciting atmosphere everyday.
People from home and abroad came to witness thousands of latest technologies.
Don't worry if you missed the chance to visit!
Today, we're going to report JIMTOF2014 with pictures.
WELCOME TO JIMTOF2014!!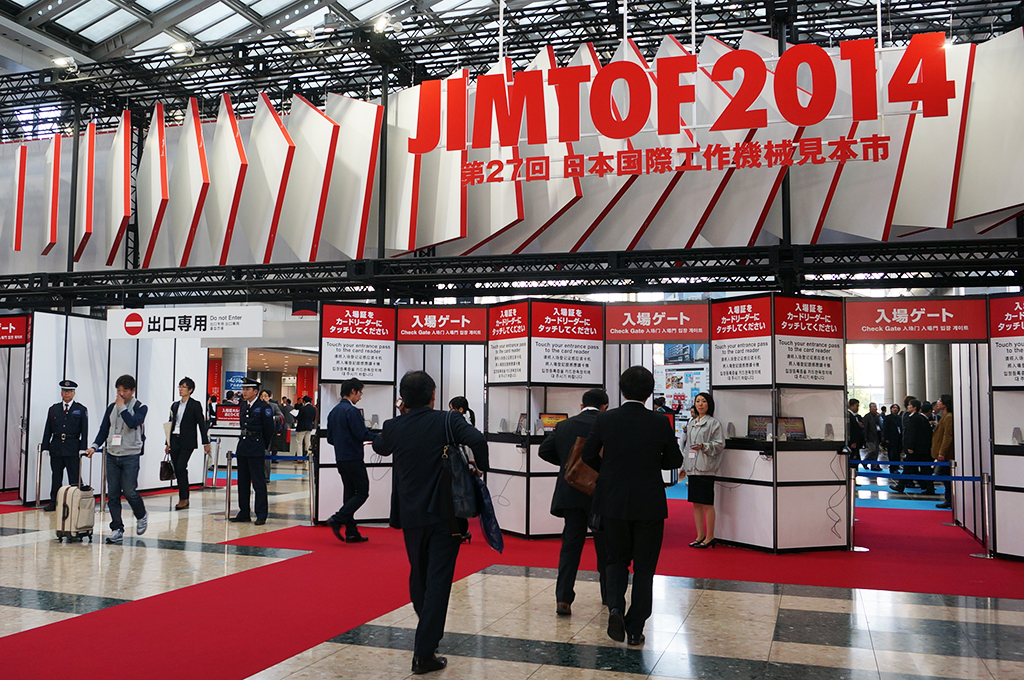 What's JIMTOF?
JIMTOF stands for Japan International Machine Tool Fair.
Not only as the largest Asian machine tool fair but also as one of the world's 4 large machine tool fairs*, JIMTOF has been popular among manufactures around the world.
There are so many machine tools and machining devices including cutting tools and sensors that we cannot see all of exhibits in a day!
*IMTS(USA), EMO(EU),CIMT(China) and JIMTOF
Two New Products Exhibited for First Time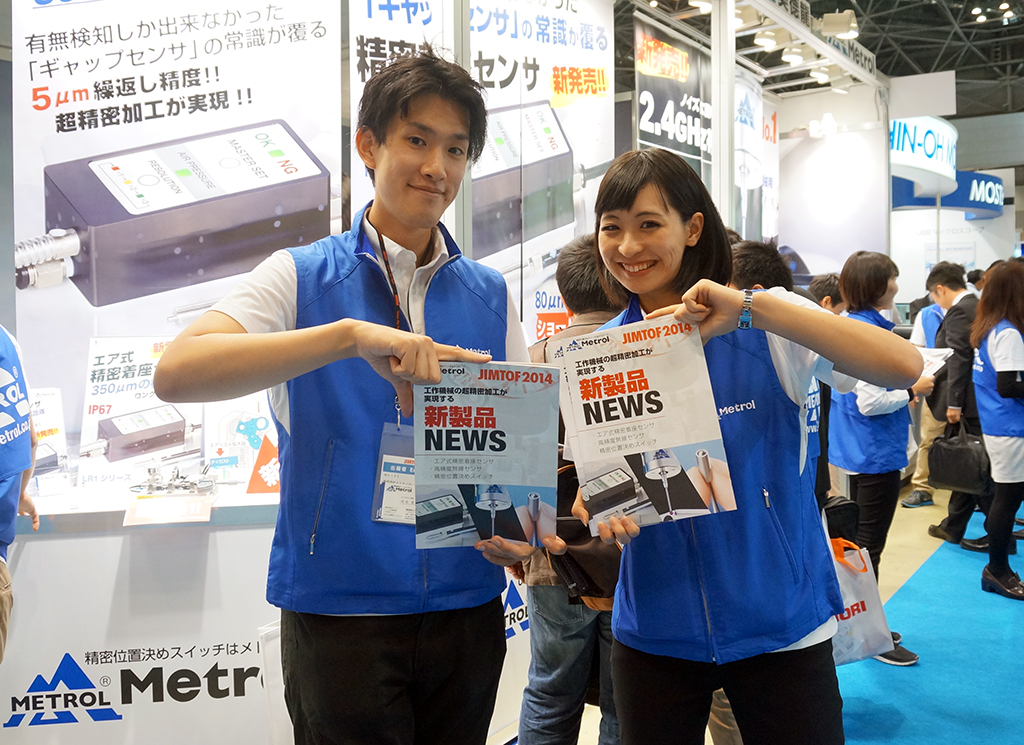 Metrol's highlight was two new products:
・"Air Gap Sensor" for long distance (up to 360μm) detection
・"Wireless Switch for seating check"
We made special brochures "Product News" for this exhibition as well!
Full of People, Everywhere
Like one of the largest machine tool fairs, there were so many visitors we'd never seen in other exhibitions.
Metrol booth was also crowded with people everyday during JIMTOF:D

Especially, they were surprised at "Air Gap Sensor" for its high accuracy and easy threshold setting.
GO! Metrol Women!
Metrol women were energetic and active as usual at JIMTOF!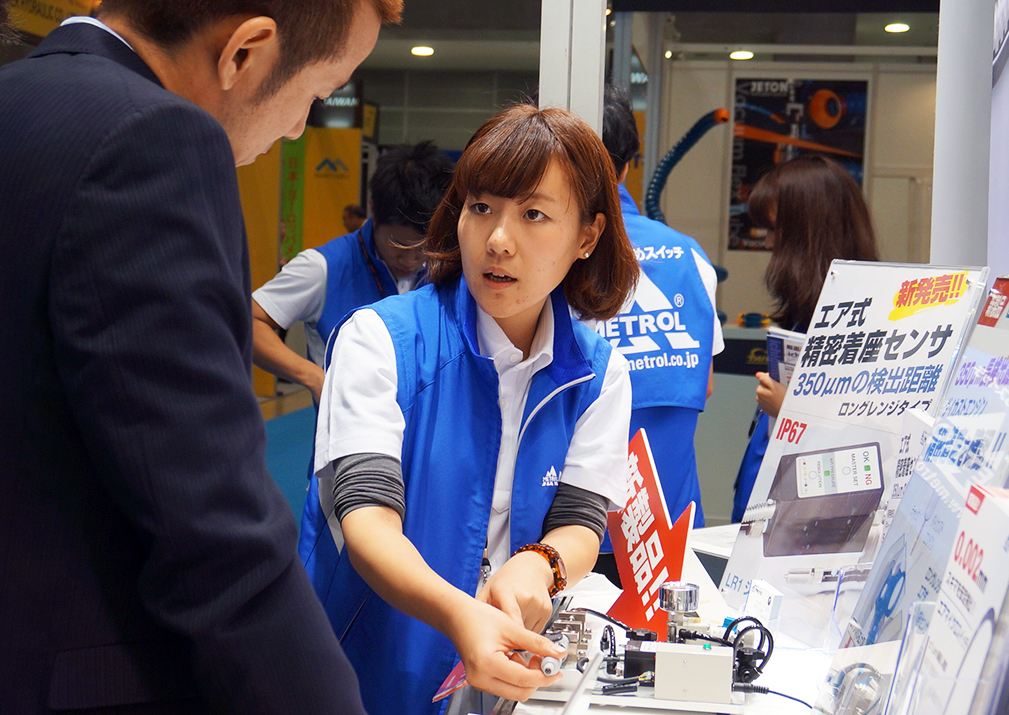 Exhibition is a great opportunity to listen to customer's voice in person.
Through conversations, we can find what kind of troubles customers have, and hopefully,
we can give them good solutions using our switches.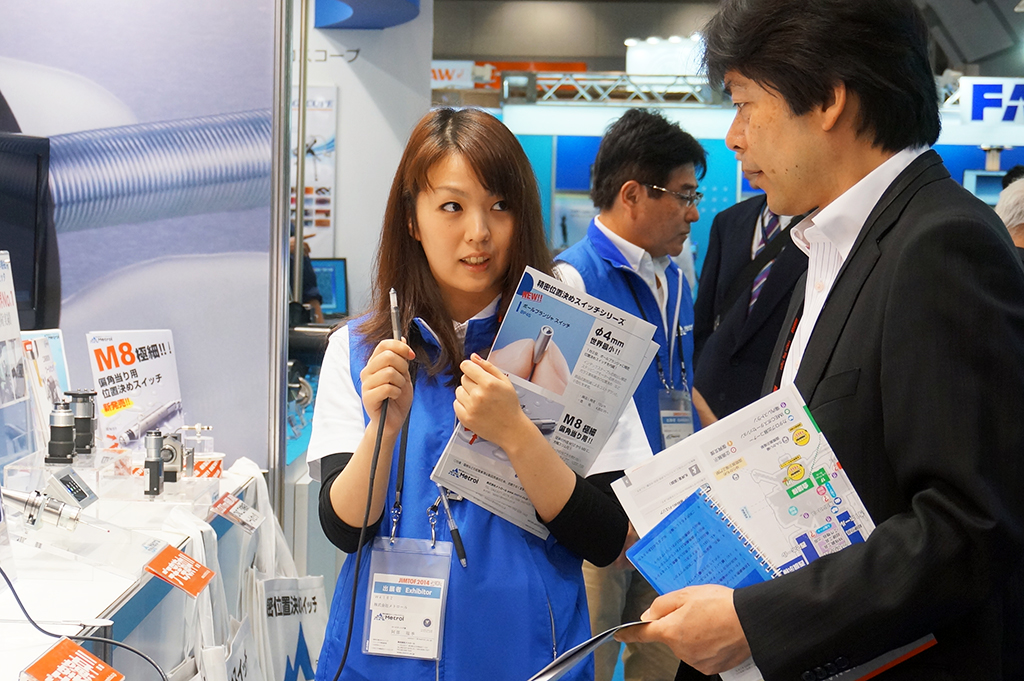 "Eye contact and smile" is our motto!
Amazing JIMTOF!
Large,compact,high-speed,high-presicion…
There were thousands of unique and interesting machine tools.
A machine tool combined with 3D printer looked amazing!
We could see how this industry had been improving day by day.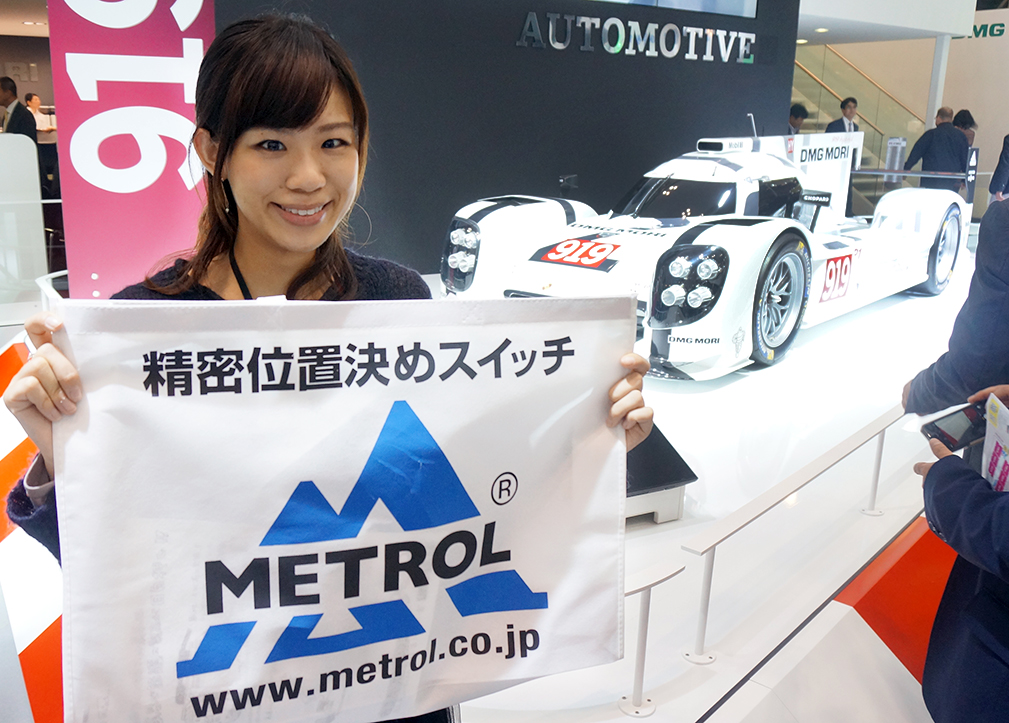 Even Porsche was displayed!!
Look at Tool Setter!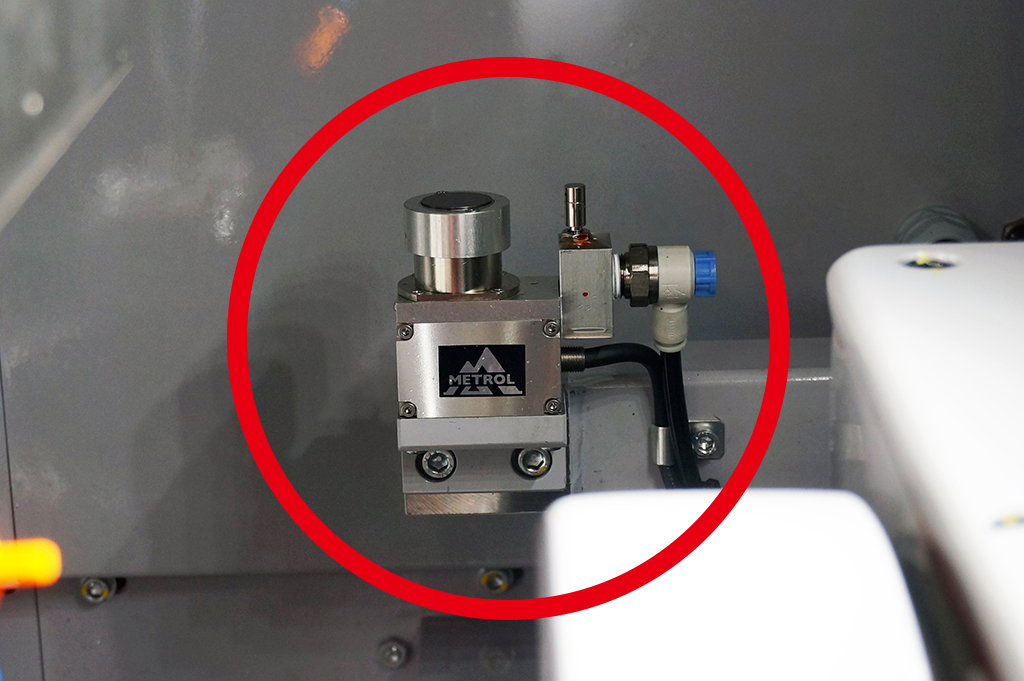 We found our Tool Setter installed inside an exhibited machine tool!
This can detect even 1 micron (1/1000mm) of Tool wear and has been one of our most popular products.
It's like a treasure hunt.
When we found our products, we got really excited!
Wonderful Projection Mapping Light Up Night Sky!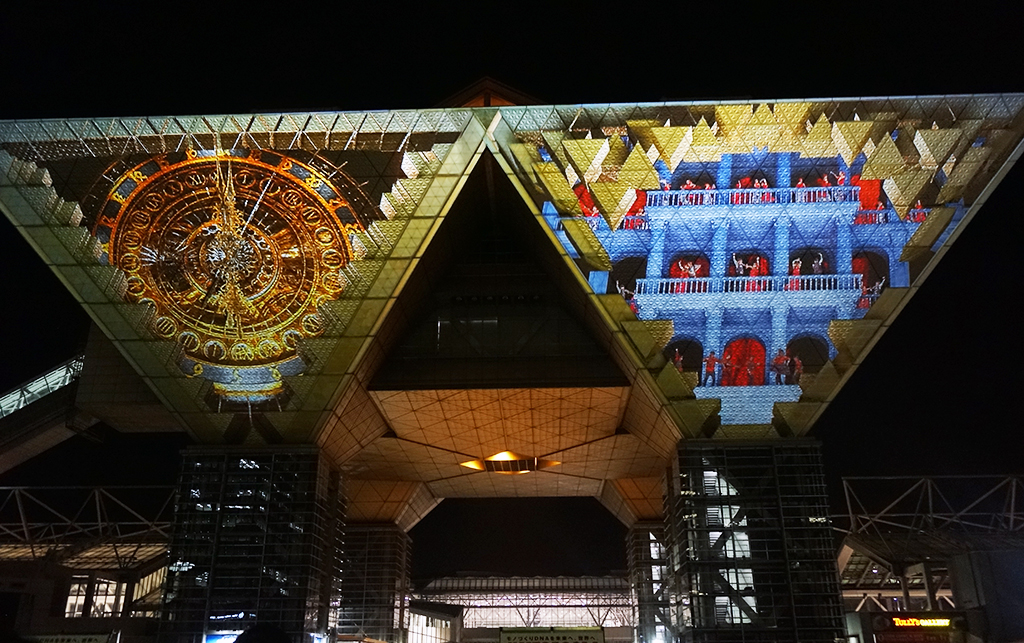 Every night during JIMTOF, there were projection mapping shows on the walls of Tokyo Big Sight using 8 high-accuracy projectors.
It's great that we could enjoy Japanese top-class projection mapping here!
See You Again, JIMTOF!!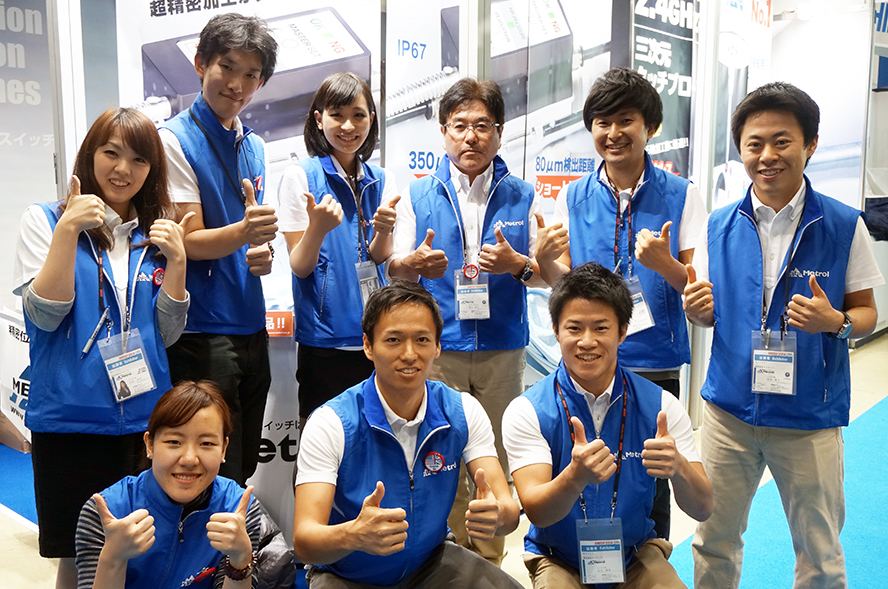 We hope you enjoyed our exhibits and had a good time with us.
Also we'd like to thank you who spared your time to visit our booth.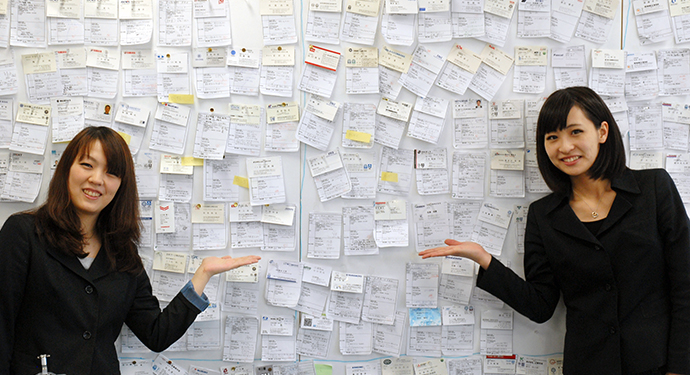 These are the business cards of the visitors!
We're so happy to have chance to meet so many customers:-)