Jan. 31, 2015
TPA Mission From Thailand -Craftsmanship Foster Partnership-
On January 2015, we welcomed the members of "Technology Promotion Association".
About 20 observers visited Metrol from Thailand to learn advanced manufacturing techniques through Japanese factories.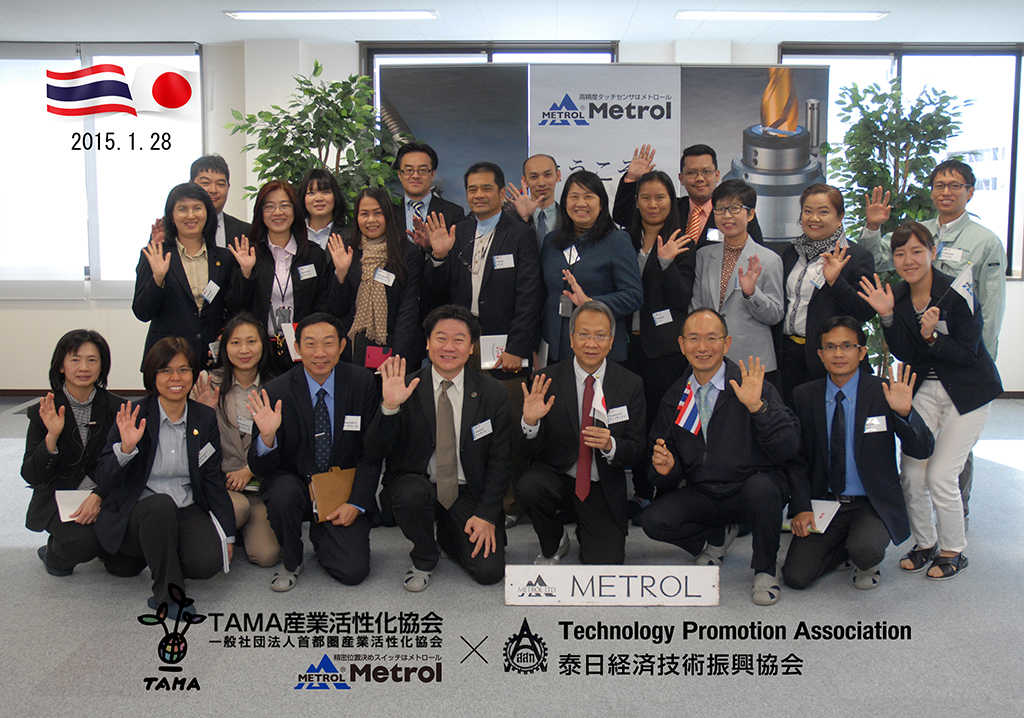 What's TPA?
Technology Promotion Association is a public-service corporation which was established for development in the economic partnership between Thailand and Japan.
Its aim is supporting Thai small and medium-sized manufacturers by introducing Japanese production technologies.
Let's Start With Factory Tour!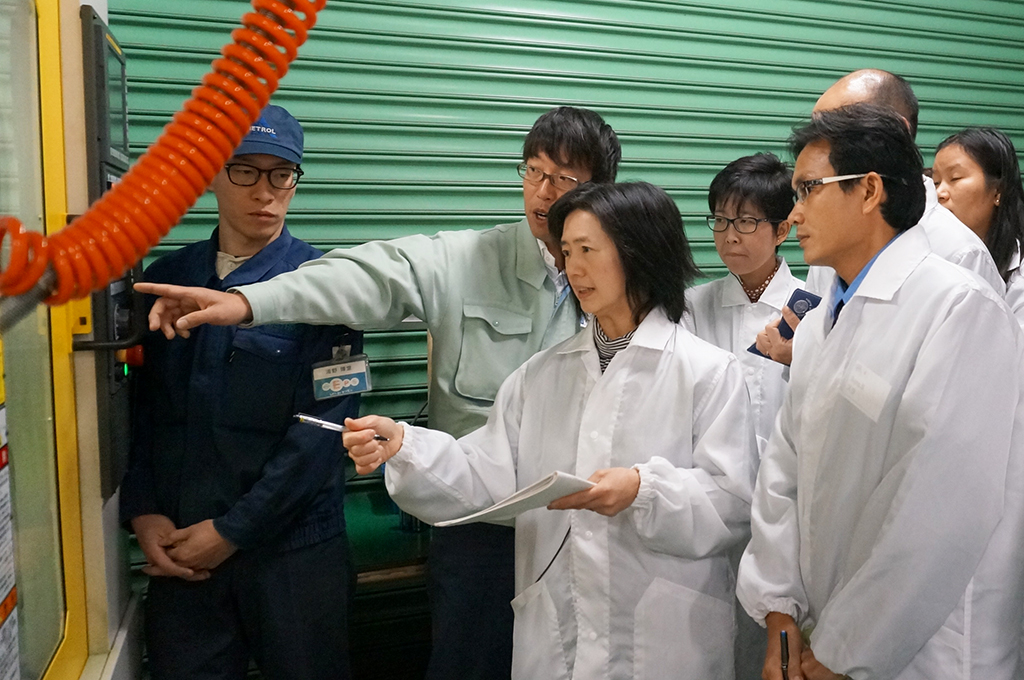 We first took them to our factory and introduced "Precision Position Switches" and "Tool Setters for machine tools".
Those switches of 1μm repeatability are capable of working under harsh environment where coolant and cutting chips splutter.
Professional Part-time Workers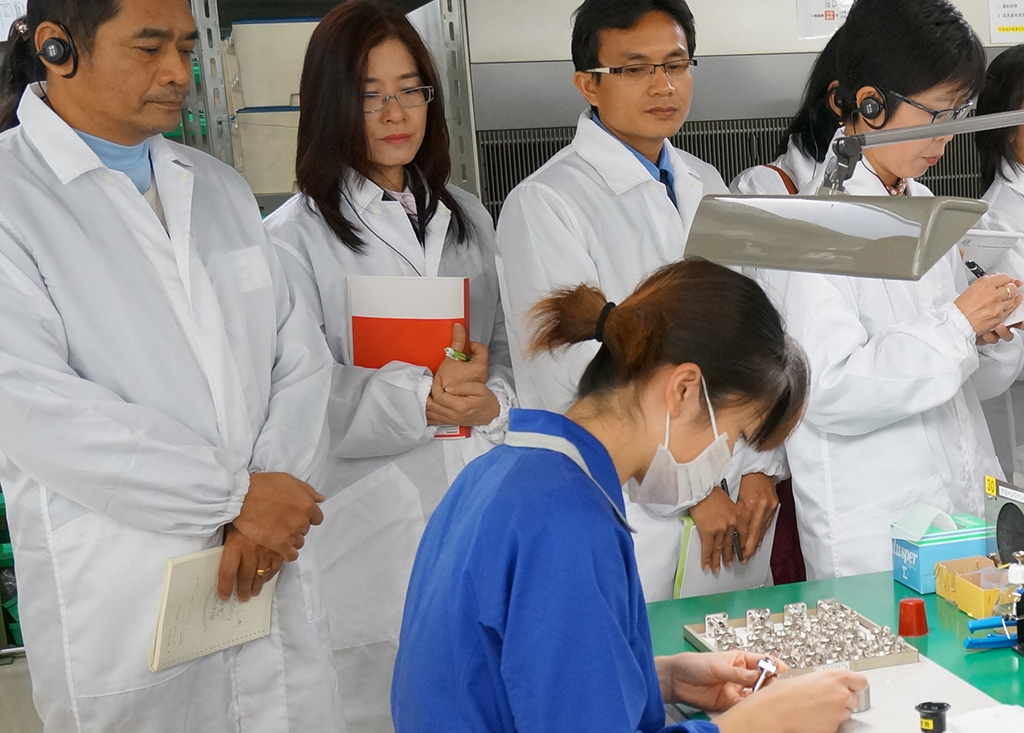 "One-piece flow" is the way we manufacture products.
That means every part-time worker has the product the person assembles from the beginning to the end.
TPA members surprisingly and seriously observed the factory.
" Are all these complicated products Make-to Order?"
" Different from assembly-line production, it's nice that everyone can have responsibility and attachment to their products"
Q&A Session
It seemed that Thai observers were curious about how Metrol organizes company and manages employees as well as manufacturing technology.
Let's see some of our efforts for making better workplace for all.
・ No partitions in office (except for restroom and locker rooms)
・ No indirect departments such as personnel section and general affairs section.
・ No sexual discrimination in terms of job opportunity.
Japan & Thai Partnership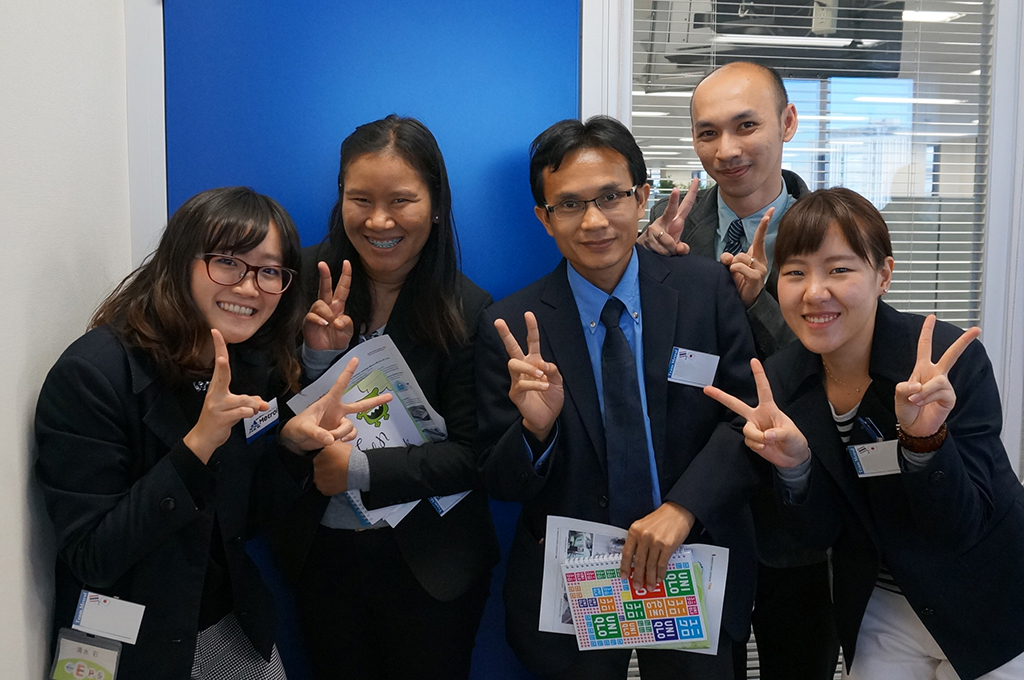 Thanks for their visit, we could see how much the relationship between Thai & Japan means to both countries :-))
As Thai takes the central role in ASEAN's manufacturing industry, it's certain that there will be continuous demands for Factory Automation.

Metrol can contribute in boosting the growth by giving them solutions using our technology.
The bond between us has power to benefit manufacturing industry of both sides!
After-notes: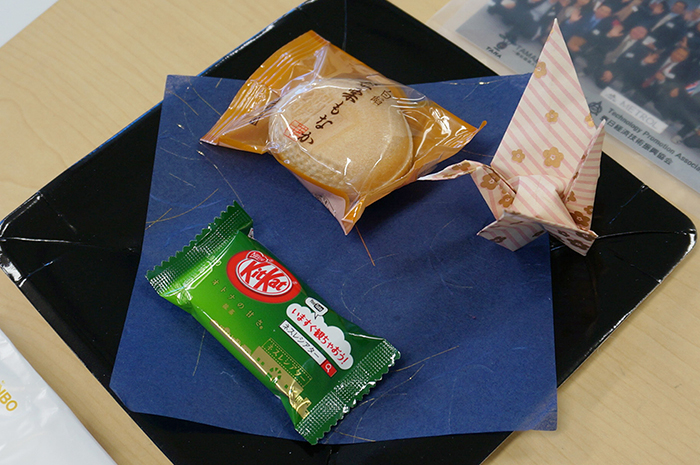 Sweets for break time;)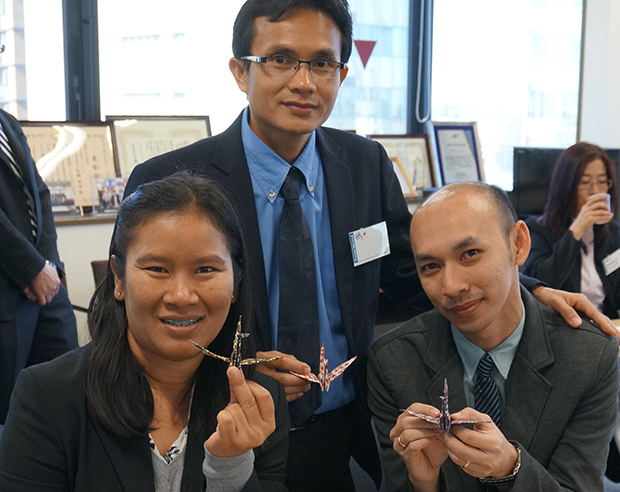 Origami "Cranes"
In Thailand, it's said that Cranes are the symbol of peace.
The day we spent with TPA members was also peaceful as you can imagine from their smiles!