Jun. 5, 2015
Beijing CIMT2015: Behind the Trend in Factory Automation in China
In April, Metrol took part in The 14th China International Machine Tool Show!
Let me share the report of the exhibition with you.
What Is CIMT?
CIMT is China's largest machine tool exhibition, with over 300,000 visitors from in and outside China. It's one of the world's 4 large machine tool fairs and held every 2 years.
This expo is the place where Machine components and elements as well as machine tools and industrial robots gather all together.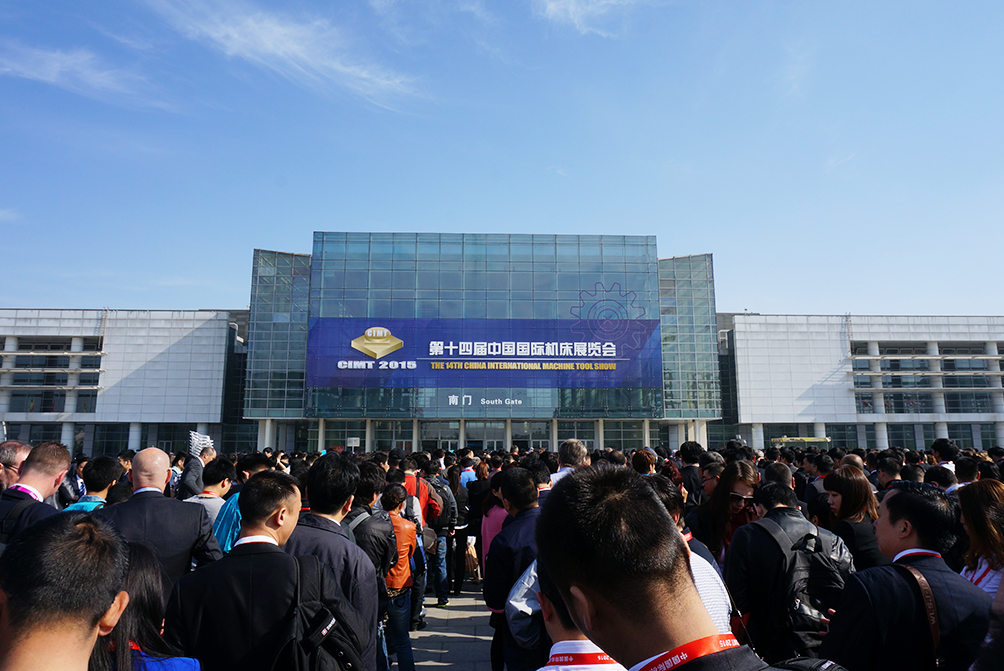 Admission limit !?
Never thought that there would be so many visitors on the first day at CIMT that admission limit was needed.
It was not so easy even to go into the entrance.
You can see how many armed police standing there!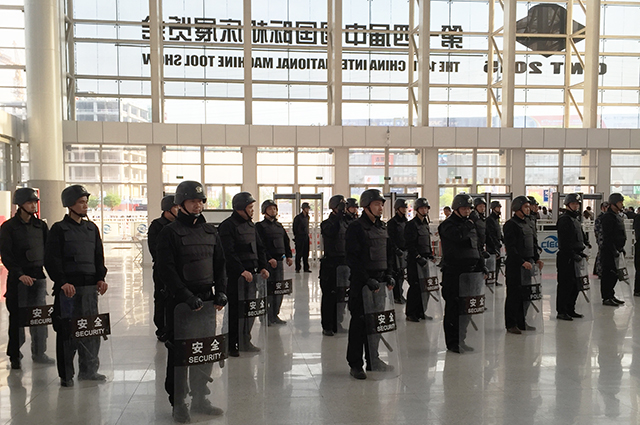 Packed with people!
While the event site was very wide, it was very crowded with nearly 2,000 companies' booths.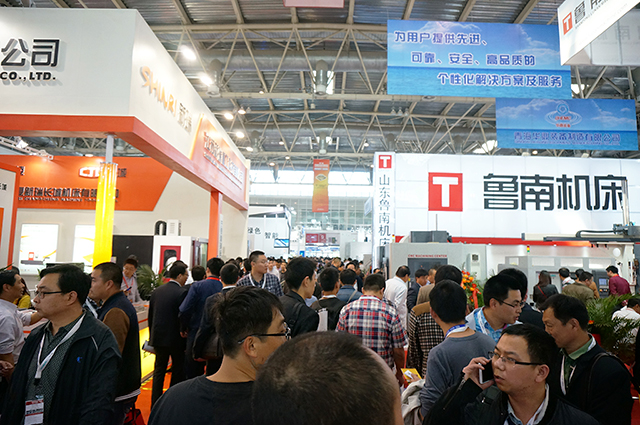 Elbowing my way through a crowd, I finally found Metrol's "Tool Setter" inside a machine tool produced by a local manufacture!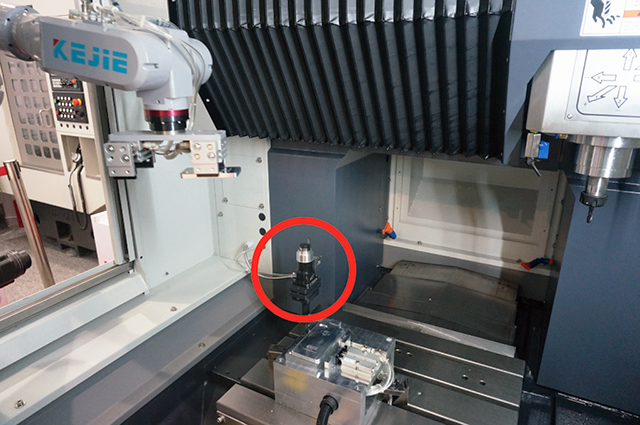 It is the happiest moment to see our products at exhibitions overseas as they make me proud of "Made in Japan".
Our booth was also full of visitors all the time! Thank you.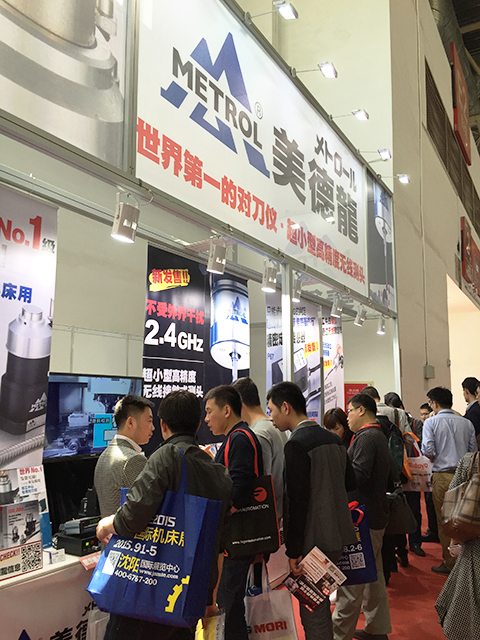 Behind the Increasing Demand for Robots
At CIMT this year, there were many "Factory automation line", which combines CNC machine tool with robot.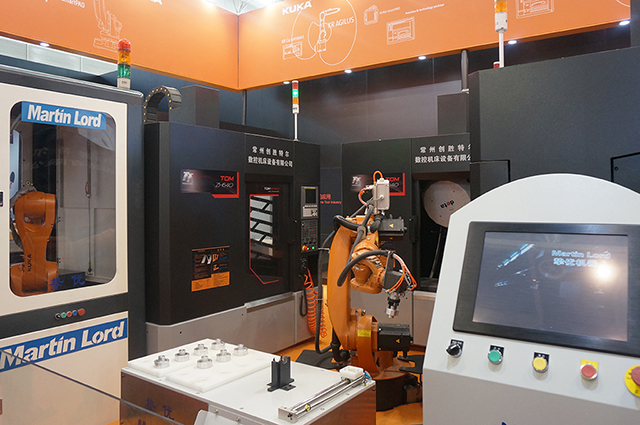 The CIMT sponsor cannot ignore this latest trend and they already announced that there would be the special area for "Factory automation line" at CIMT next year.
In China, securing and retention of workers has been the serious issue as so many well-experienced engineers transfer to rival companies, taking important technology and information outside.
"Robots are reliable. They never change jobs."
Even though the initial investment cost is expensive, this idea has been boosting factory automation by robots.
The day that unmanned factory is open in this country is maybe not that far.
Skewered S, Scorpion…
The area called "Hou-hai" which is located in the center of Beijing, is popular among loving couples.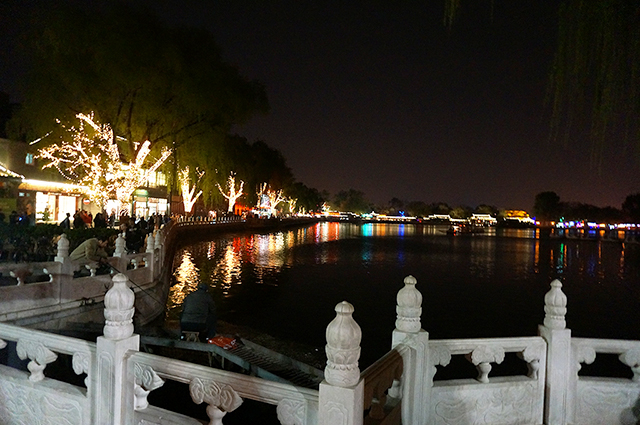 Walking the street of food stalls,
I found something that I didn't want to find…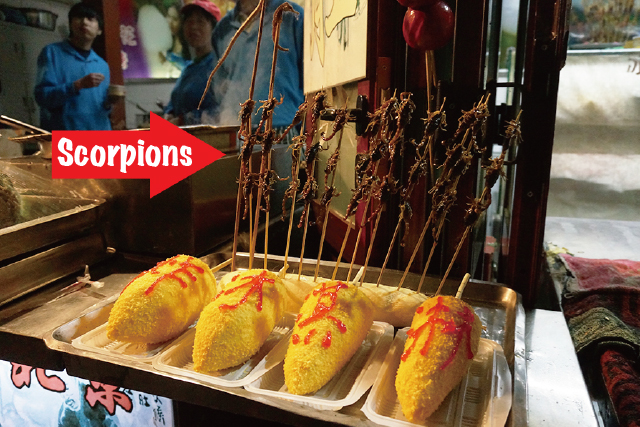 Yes, it wasn't the first time for me to see weird foods in Beijing.

But still, I could not help screaming at skewered scorpions (they were skewered alive).
I wonder who would buy them other than tourists.
There must be many more foods I have yet to encounter in this country.
What will I see next time…?!
See you again!