Aug. 28, 2015
CiROS 2015: All Robots Gather in Shanghai!
On July 2015, Metrol exhibited at "CiROS 2015 (China International Robot Show)" in Shanghai.
Today, I'm going to give you the updated report at the show!
What is CiROS 2015…?
It is an international robot show which takes place annually in Shanghai.
This time, there were more than 300 companies joining from 18 countries, and 50,000 engineers visiting it.
Although the show only just started 3 years ago, it has been expanding its site area by 140% every year and, is thought to have a big potential in the future.
Pretty robots welcome visitors
Robots girls are at the information desk at the entrance.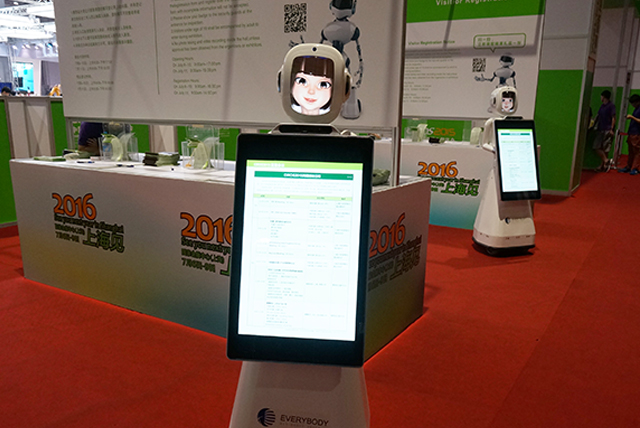 Compared to CIMT on April where many polices were stationed for security, I can feel at ease entering to the site with their smiles.
What a "Neo-futuristic" experience!
Major robot importing nation, China
It is surprising to know that the country has 1/4 share in the world robot market.
Japanese robot manufacturers also look so excited to get this big chance at CiROS.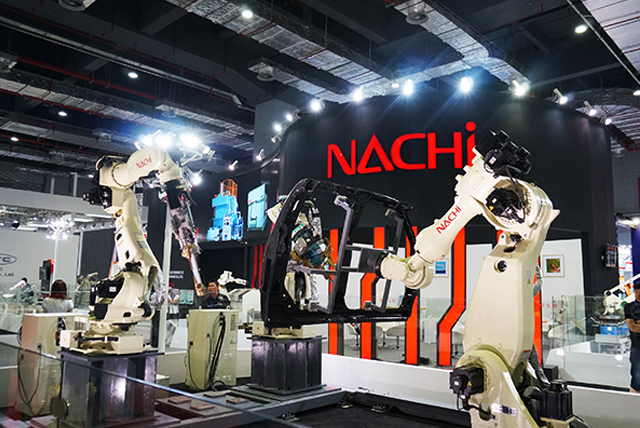 China will continue to lead the market as an importing nation for the time being,
but some local engineers say that it's about time for the country to go into developments for precision robots made in China.
Robot, robot, everywhere robots!
One robot per one house?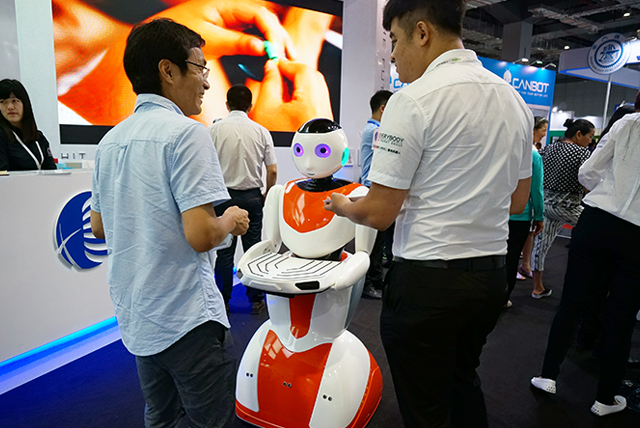 At many booths, housework-helping robots entertain visitors.
At first, they were surprising, but now I'm get used to see robots working with people here.
A robotic bartender!?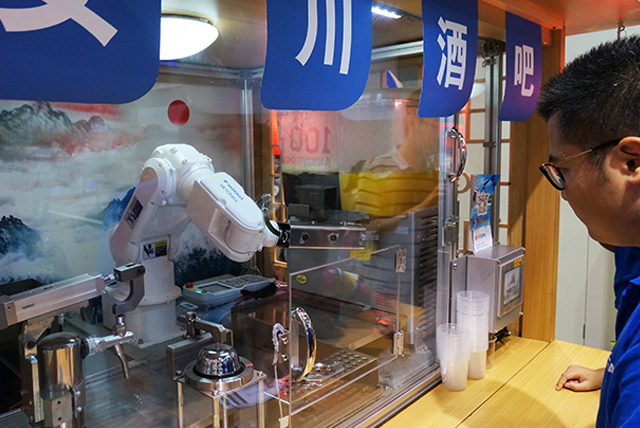 The robotic arm serves a glass of juice at the bar.
It grabs a glass and tells a staff that it is ready by ringing a bell.
I wonder if the robotic bartenders will really work in bars in the future.
Surrounded by various robots, it feels like as if I were on the future planet where people and robots live together.
Small but Strong
Since most exhibitors are robot manufacturers at CiROS, I thought it would be difficult for Metrol to stand out.
However, as it turned out, visitors have been continuously coming to our booth.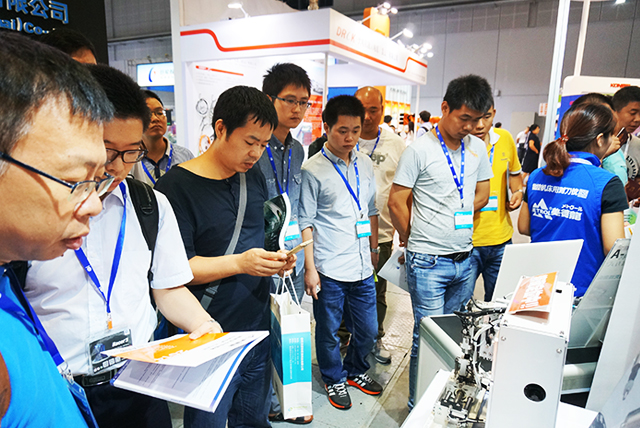 Especially, it was "The world's smallestφ4 ball plunger switch" that attracted engineers most.
"Is it really such accurate?"
"This can be attached to the end of the robot finger!"
φ4 small size switch surprises local engineers.
Thank you for visiting.
Hmm, I think I know him…
An android robot in a suit looks like the prime minister…?
He has a sensor on his foot to bow when someone comes close to him.
Looking at him up close, his skin is so real.
He was also introduced by Chinese TV show!
Will it be possible that androids become practical in future?
Anyway, I'd like to see cute and healing ones rather than a middle aged android!