May. 10, 2017
"40 Years of Metrol" complete! [Present]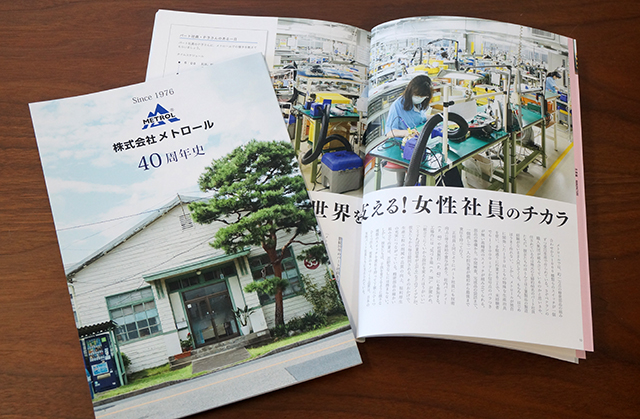 We've completed our first company history to commemorate Metrol's 40th anniversary.
You may be expecting a dry account of our accomplishments.
However, we used plenty of illustrations and photos to create a friendly company history
that is casual and easy to read.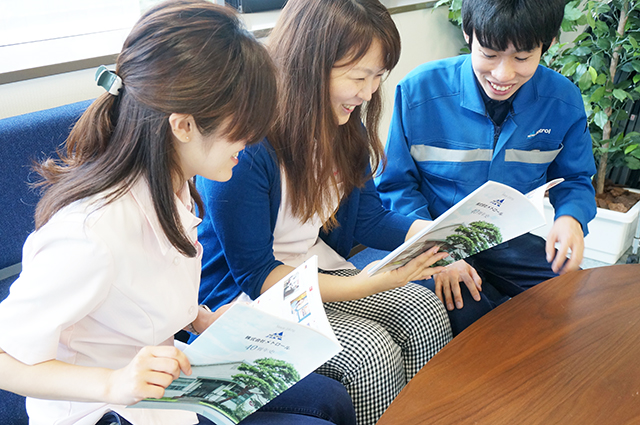 Some employees enjoying the new company history.
They were shocked to see the photo of our president 20 years ago!
"What?! This is the president?!"
"He's so young! He looks completely different!"
It's wonderful that we can now all share our company's history together:)
In a token of appreciation for 40 years of support in the industry,
we want to give everyone who has supported us a free copy of our company history!
Just enter your information into the form below for your free copy.
Now, let's take a look inside!

What is the untold story behind the joint development project with Toyota Motor?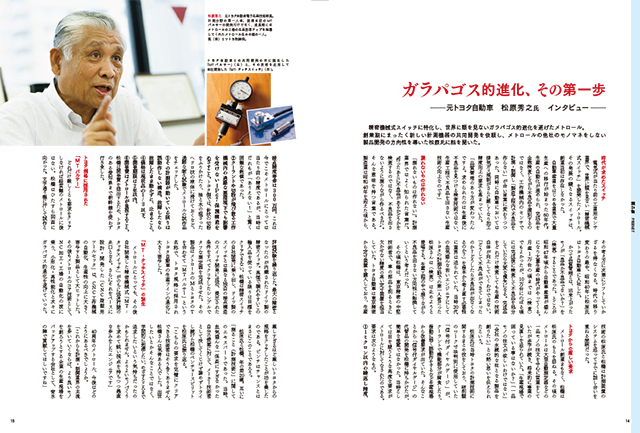 When Metrol was new, Toyota Motor suddenly came along with a joint development request.
How was our founder Matsuhashi able to handle Toyota's stringent requirements?
We asked Mr. Matsuhara, formerly of Toyota Motor and an important figure in the history of Metrol,
for the untold story about this switch development project.
Mr. Matsuhara and Mr. Matsuhashi, both engineers and full of venture company passion, aimed to further improve manufacturing!
Connecting with engineers all over the world, at exhibitions and over the Internet!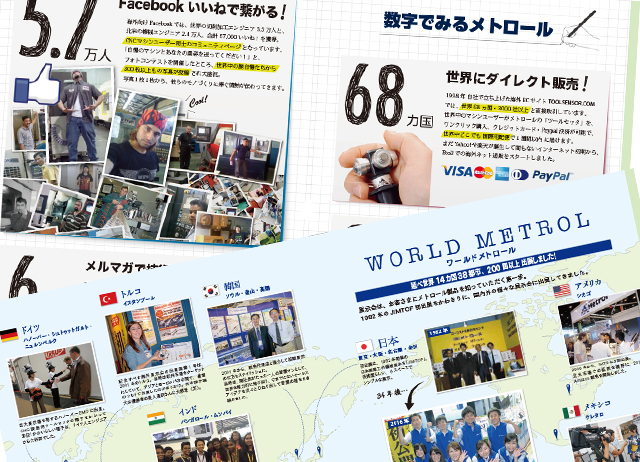 "We want even more customers to know about Metrol products.
"
With this as our motto, we have traveled to over 200 exhibitions in 38 cities in 14 countries all over the world!
In our company history, we present photos as we look back on episodes at exhibitions unique to each country.
We also go into detail on running overseas direct sales sites and Facebook, our chance to raise Metrol up to a global company.
Full of bonus content!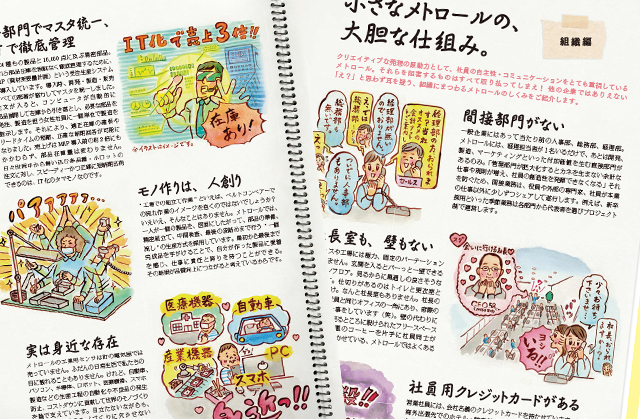 We've collected a wide variety of Metrol stories you'd likely never hear at any other company!
They might sound unbelievable, but they are all true.
Complete with charming, maybe just slightly exaggerated illustrations which are not to be missed.
(Our employees love this part!)
The book also shows how Metrol products have changed over the years,
and contains information on Metrol's somewhat unique company organization!
You're bound to find something interesting no matter what page you turn to.
So what do you think about "40 Years of Metrol"?
This is the perfect book to look through during your commute or lunch break!
Please contact us with your feedback and impressions♪