Jun. 1, 2017
[Beijing CIMT 2017] QR codes: a huge trend on Chinese LINE!? We saw the future of digital money!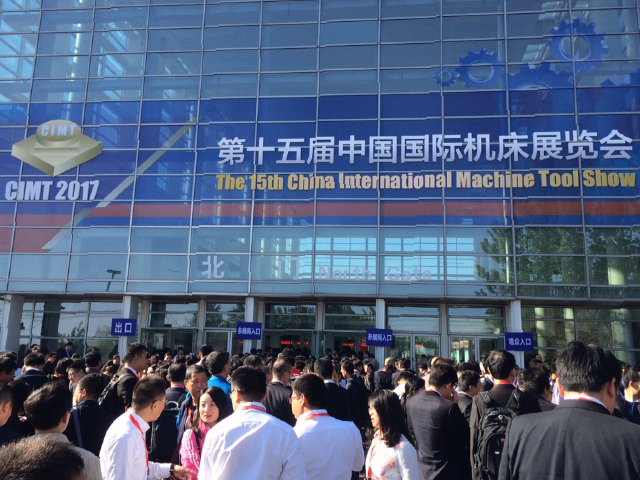 CIMT 2017 was held in April 2017 in Beijing, and Metrol was there with a booth.
CIMT is one the world's four largest machine tools shows, equivalent to JIMTOF.
Over 1,600 companies from 28 countries had set up booths in a venue the size of three Tokyo Domes,
and 320,000 engineers from all over the world attended this massive show!
We had the chance to see some unique Chinese trends you wouldn't normally see at a Japanese exhibition!
Our report from the site follows.
QR codes everywhere!?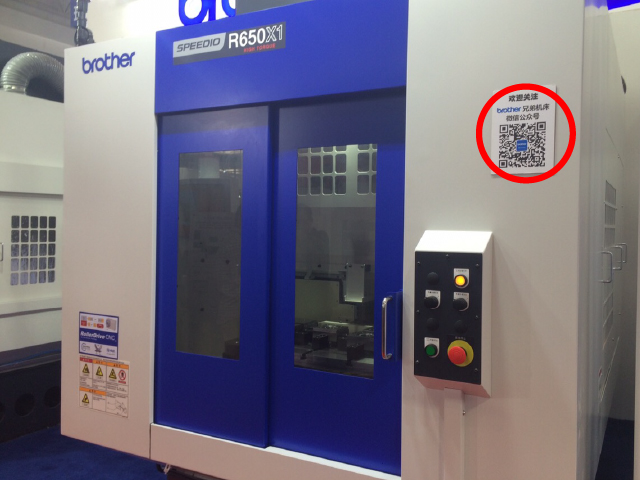 When we first explored the venue, we were surprised to find QR codes
posted on machine tools, reception areas in booths, and more!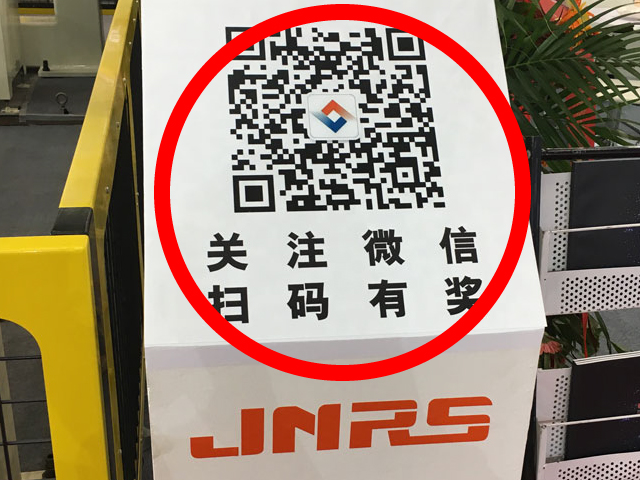 At the entrances of booths.

And on signs. And in front of an industrial robot.
QR codes were all over the place.
Why so many QR codes?
When I scanned a QR code it brought up an app called WeChat on my device.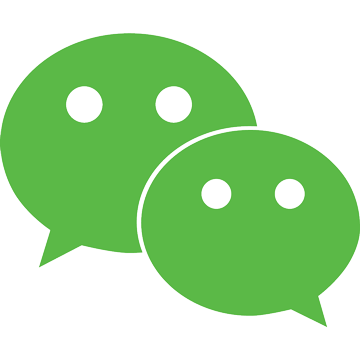 WeChat is a hugely popular chat app in China.

It is currently used by 800 million people worldwide.
It offers a range of functions in addition to chatting, such as gathering information
by following accounts (like Twitter) or even shopping online!
Using the popular WeChat allows you to keep in touch with a lot of customers!
This is why a lot of companies posted WeChat QR codes in visible areas.
QR codes were invented in Japan, but have gained wide acceptance in China.
Who would've thought!?
We were surprised to see that this technology is even more popular in China than it is in Japan:o
Time for a WeChat promotion!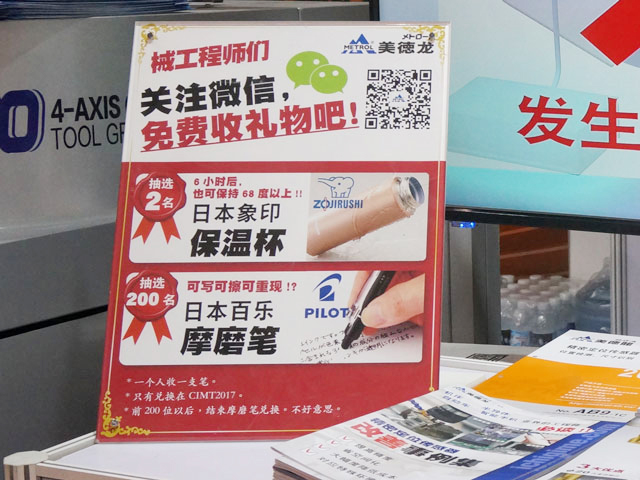 We decided Metrol should give WeChat a try.
We held a contest to build up our WeChat page followers.
Two lucky winners selected by lot would receive a thermos flask,
while the first 200 followers were given FriXion pens.
FriXion pens were a huge hit in Japan, so we figured people in China would love them too!
However… no one seemed very happy to receive one at first.
Maybe people didn't realize that these were no ordinary pens…
We tried writing, then erasing, then handing over the pen:
"Wow!" This really impressed people!
All in all, we were able to get over 500 WeChat followers!
Thank you, everyone, for following us.
We even encountered WeChat outside the show! Pay for purchases even at fractional prices!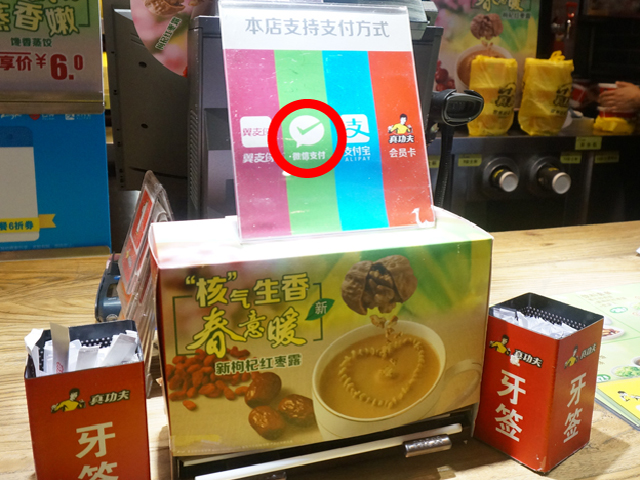 For lunch we headed to 「"Real Kungfu"」 a Chinese rice bowl fast food place located near the show site… and there was WeChat!
WeChat can be used to pay at establishments displaying the "WeChat Payment" logo.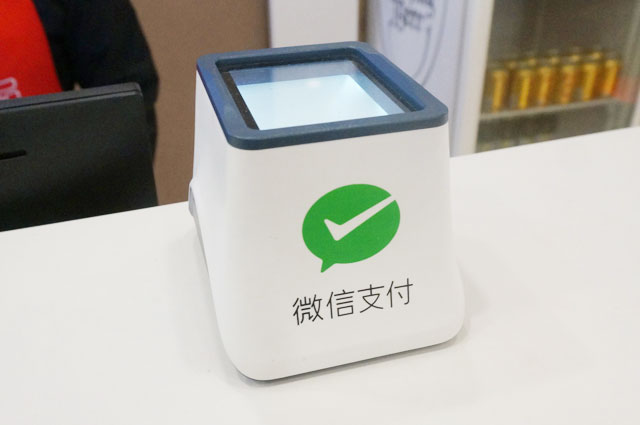 This convenient feature allows you to pay for things (even the smallest purchases),
just by displaying a QR code on your smartphone and then scanning it with a barcode reader!
It's convenient and available at a lot of stores,
so more and more people are walking around wallet-free!
China is way ahead of Japan when it comes to digital money,
so it seems likely that we'll see some more unique developments there.
We'll keep our eyes glued to trends in China from now on!
We're pretty sure we'll see booths at the next CIMT
showing how you can buy things directly at the booth using WeChat Payment!