Jun. 13, 2017
"Special Aluminum Scale" for engineers completed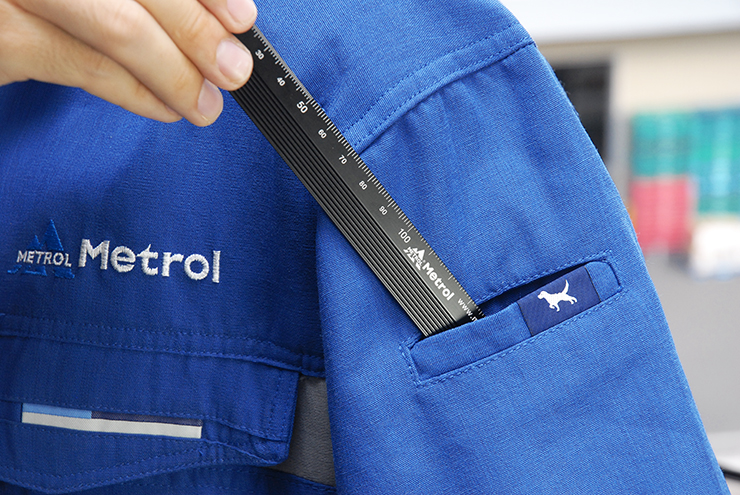 We've made a "Special Aluminum Scale" for engineers!
This scale was created in collaboration with Designphil Inc., which has created a number of hit stationery products.
This 15 cm aluminum scale has been customized for use by engineers.
We made sure it's easy to use, because we want engineers to use and rely upon it for many years to come when designing or developing.
Made in Japan! Superior durability
Any engineer should be happy with this Japan-made high quality.
We don't want this to be some novelty item that just gets thrown away!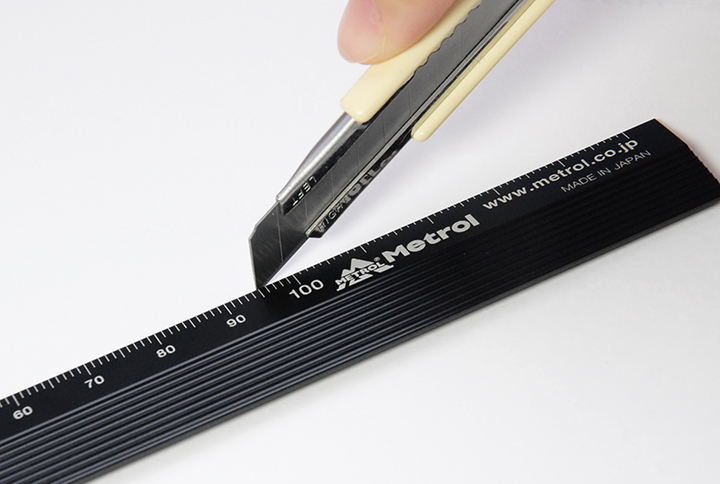 We chose Designphil's scale among many novelty items because it's made in Japan for the utmost in quality, and because its aluminum body means it's light and durable. It even stands up to box cutters!
Instead of silk-screening, the scale markings are engraved with a high-precision laser, for superior abrasion resistance.
No matter how much you use it, those markings will never wear away!
Scaled for engineers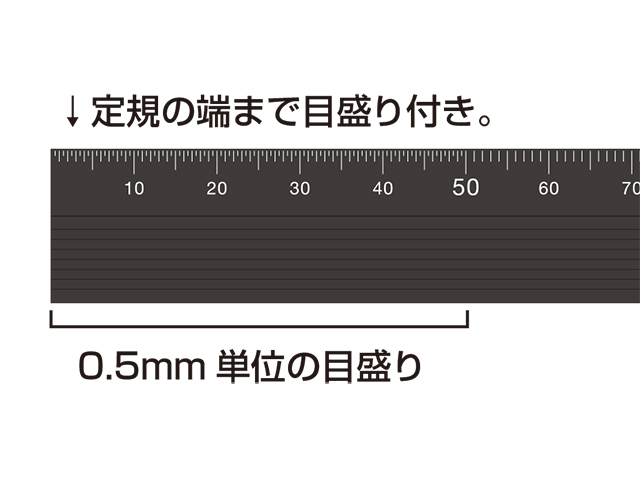 The scale includes 0.5 mm units up to 5 cm.
It's useful for making fine measurements.
Scale markings run from the edge of the scale for precise depth, height, and length measurements.
Even our engineers agree: this has everything an engineer wants in a scale!
Do my eyes deceive me? It seems bent!?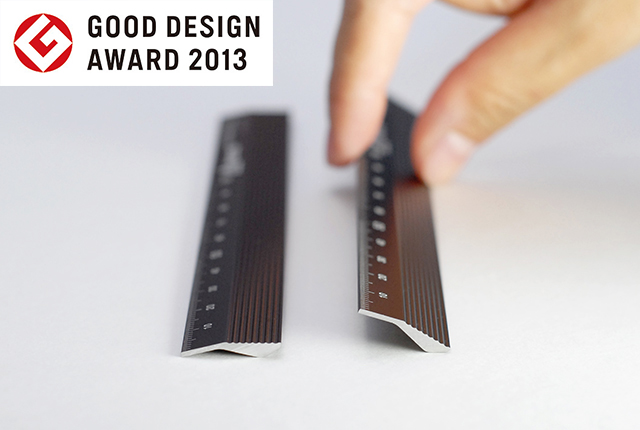 Take a close look at the scale and you'll find there's a subtle arch widthwise!
Why? Pressing the reverse side from the scale markings with a finger causes the scale to lift up from the desk,
making it easier to pick up ♪
This unique design won the "2013 Good Design Award" for its focus on usability.
Picking the scale up like this feels great (and might be habit-forming).
The "Three Sacred Treasures" of Metrol are now complete!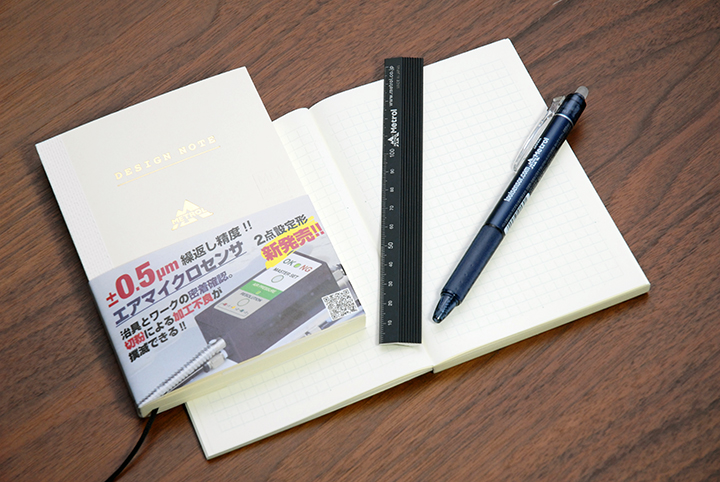 Our "Special Aluminum Scale" is available in limited quantities at exhibitions, during sales visit,and at other special events.
Simple, high quality, and easy to use, you'll want to carry it with you everywhere ♪
We hope you'll use it along with our "Design Notebook" and "FriXion Pen"
when designing and developing for many years to come.