Sep. 28, 2017
Our new "Air Gap Sensor" product was featured in a special feature of Nikkei Monozukuri on "How to Reduce Inspection Processes"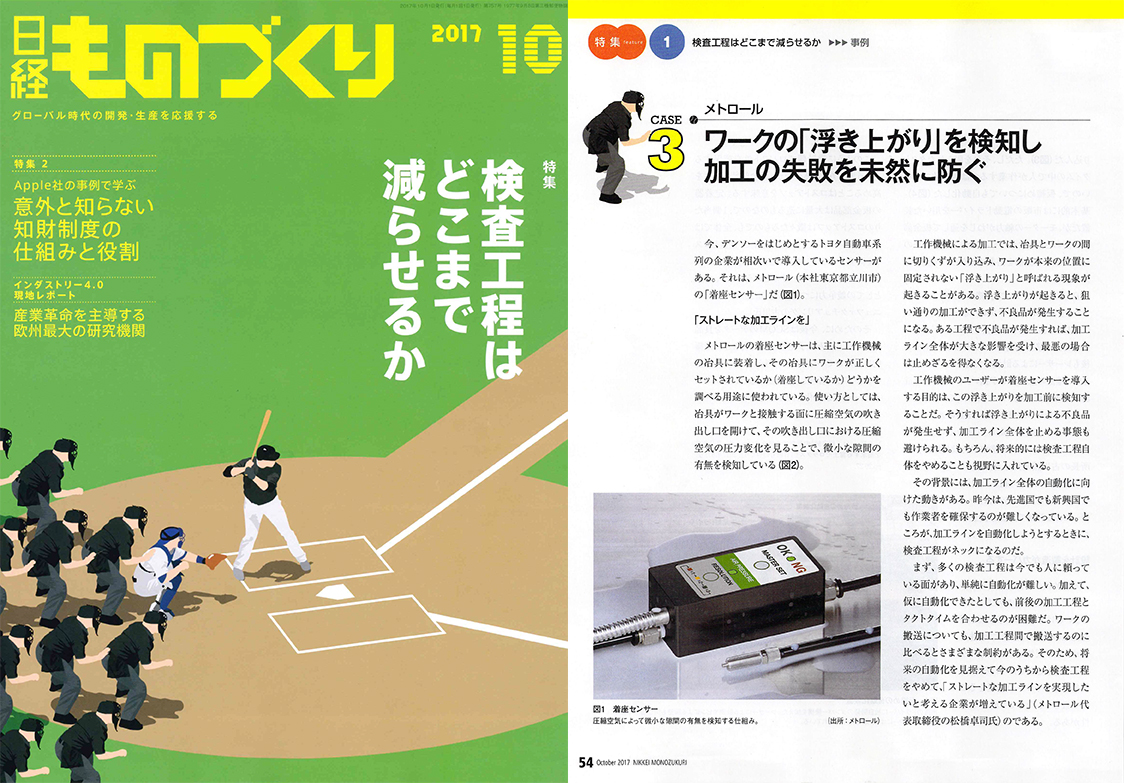 Our new「"Air Gap Sensor"」product was featured in the October edition of Nikkei Monozukuri
on "How to Reduce Inspection Processes," and was mentioned as a "Latest case study on reducing inspection processes"!
"Does the manufactured item pass muster? Or is it defective?" Instead of inspection,
sensors can be used during manufacturing processes to form ""mechanisms"" that prevent defects from arising!"
This realizes a straight production line liberated from the burden of 100% human inspection.
This improves productivity accordingly.
▼ Continued here (click to open the PDF)
http://metrol-sensor.com/wp-content/uploads/2017/09/20170927_nkmono.pdf
"Nikkei Monozukuri October Edition" free giveaway!
The first-come-first-serve limit has been reached so application has closed.
Thank you for your interest!