Rotating Lever Switches [CSR]
Best suited for
sliding and rotating objects!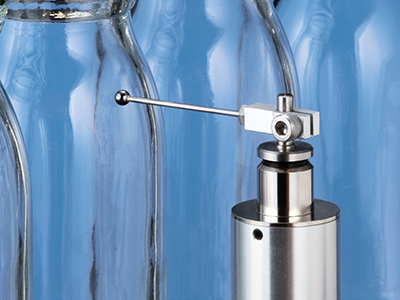 The switch position can be adjusted to keep the sliding or rotating object.
The adjustments of the lever length and lever ratio can reduce the contact force to 0.1N or less.
Specification
| | |
| --- | --- |
| Switch structure | Contact-less |
| Repeatability | 0.01mm (Up to 25mm lever) |
| Pretravel | 5 deg |
| Movement differential | 0.05mm (Up to 25mm lever)* |
| Protective Structure | IP65 |
| Contact force | 0.5N (Up to 25mm lever) |
| Temperature drift | 0.09/10-40℃ MAX* |
| Operating temperature range | 0-60℃ (Ice-free) |
| Output mode | NPN open collector or PNP open collector / DC12-DC24V 80mA (MAX) Resistant load |
*Compared to the contact type, a movement differential or temperature drift occurs because the contact-less type switch uses an amp.
Options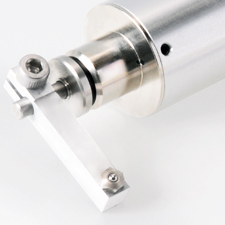 Standard type
Φ2 / Φ3 Flat options for the contacting parts can be selected depending on objects.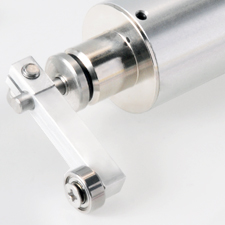 Bearing type
Best suited for detecting a continuous displacement such as double feeding thin papers or detecting the thickness of the sheet.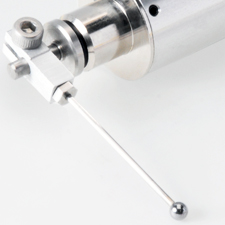 Needle type
Best suited for detection requiring wider measuring range and of the presence of a transparent bottle or food.
Applications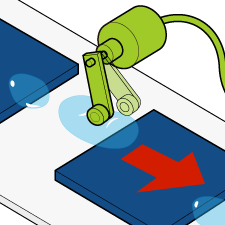 Detection of crystal glass
Water drops or reflection does not affect the performance.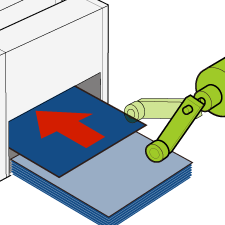 Detection of accidental two sheet feeding on offset printer
CSR can detect continuous displacement of 0.1 mm or thinner sheets.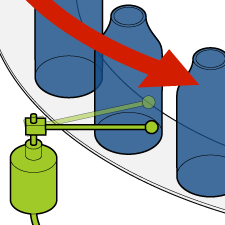 Detecting transparent bottles on food production lines
Transparent objects which photo sensors hardly detect can be detected accurately .