Tool Setter for Length & Diameter Measurement [TD1]
Best suited for Length & Diameter Measurement!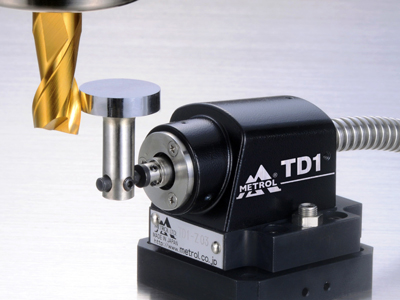 Tool setters can be used to detect wear and breakage and correct thermal distortion as well as to preset tool length.
Reasons to choose Metrol's Tool setters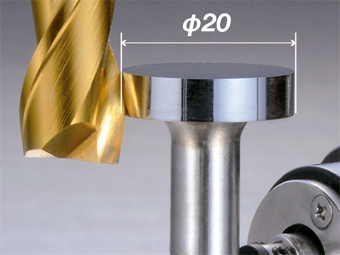 φ20 Large Diameter!
The contact surface is bigger compared to conventional products and is adaptable to various tools such as drills, endmills and cutters.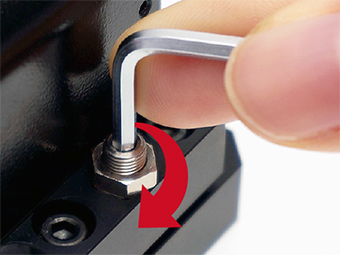 10μm Parallelism!
The parallelism of the contact is already adjusted 10μm beforehand.
Adjusting parallelism is no longer necessary.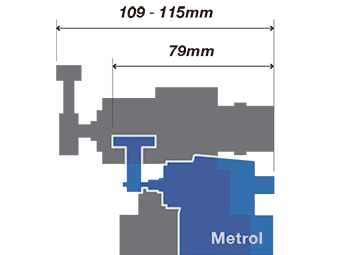 70% Space Saving!
Compared to conventional products, its compact design is more suited for an installation in a narrow space.
Specifications
| | |
| --- | --- |
| Switch structure | Dry contact |
| Contact diameter | φ20 x 5 |
| Repeatability | 0.001mm (2σ)(range) |
| Pretravel | 0 |
| Stroke | +X=2.0 −X=1.0 ±Y=2.0 Z=1.9 |
| Protective structure | IP67 |
| Contact force | X=1.5N Y=2.0N Z=1.5N |
| Contact material | Tungsten carbide |
| Contact rating | DC5V – DC24V |