Prevents resin leakage by confirming adhesion of injection molds.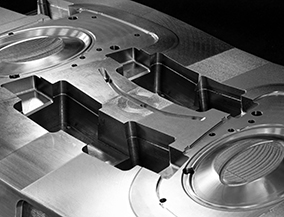 Mold industry
The client is a component supplier that manufactures cases for servomotors.
A representative in a resin mold section consulted us on "adhesion confirmation" of injection molding tools.
Client's Issues
The cases for servomotors were produced by injection molding machine, however, foreign materials caught between the cope and drag caused leakage of resin.
Even a 50 gap can be a cause for resin leakage, which results in defective products.

He did a search on the internet,looking for a sensor that can confirm the adhesion of injection molds and found our product.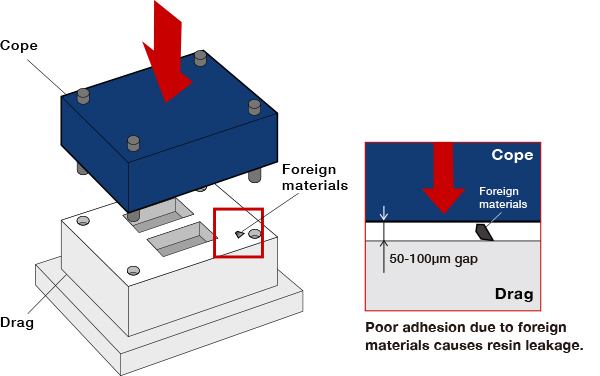 The main focus of the issues
Leakage of resin caused by foreign materials should be prevented.
Metrol's suggestions
Leakage of resin due to foreign materials is one of the greatest cause of defective molded products produced by injection molding machine.
Moreover, leaked resin become solid and this may result in mechanical troubles.

Metrol's "Air Gap Sensor [Short range type]" can consistently detect the 50 to 100µm gaps caused by foreign materials with ±0.5µm repeatability.
Precision confirmation of the adhesion of the injection molds prevents defective products due to resin leakage.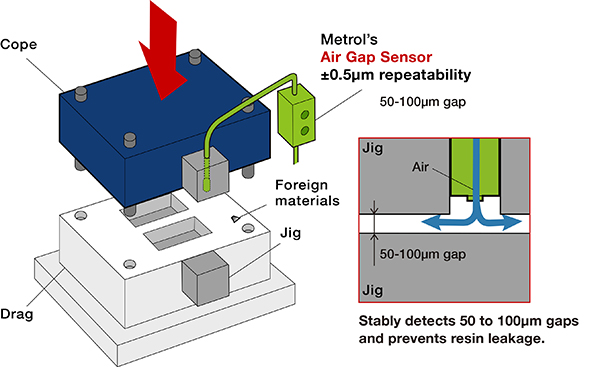 Consistently detects 50 to 100µm gaps due to foreign materials and prevents leakage of resin.
For further information about the products used in this application

±0.5µm repeatability!
Realizes precision machining by precision seating confirmation of the workpiece and jig!