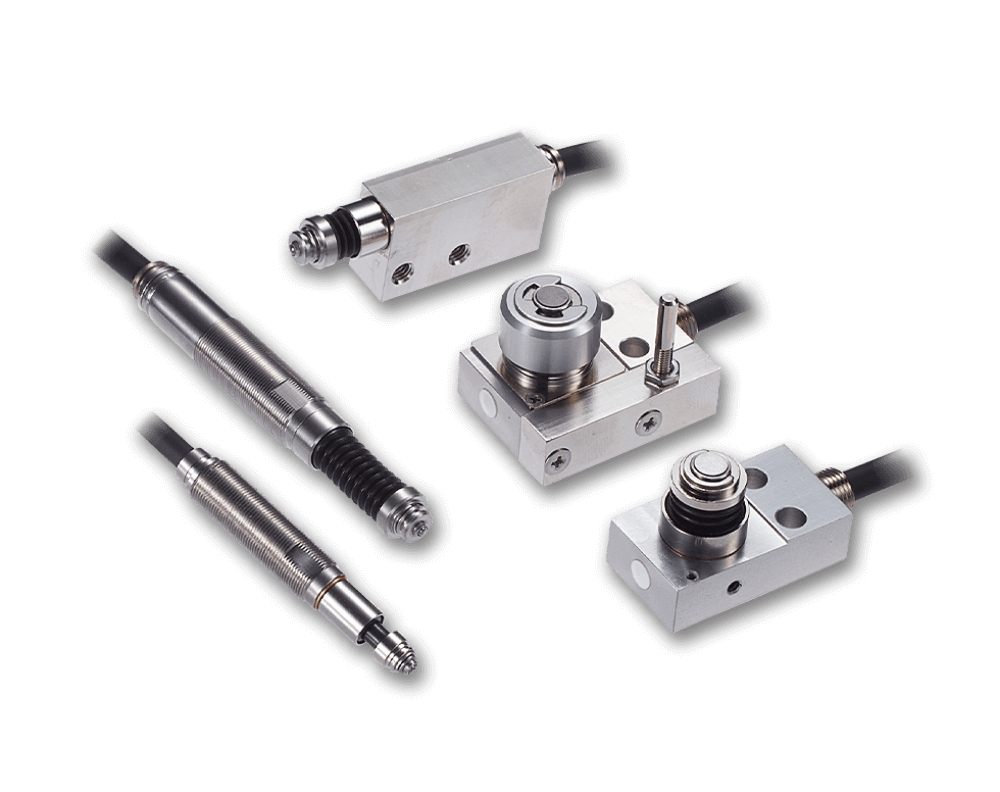 POSITIONING SWITCH

High-precision positioning touch switches
Metrol Position Touch Switches are non-amplified, contact-type, high-precision sensors that output an ON/OFF signal by touching the sensing object with the measuring element (contact) on the tip.
It is mainly used for positioning of workpieces, jigs, XY tables, among others.
It is highly versatile and can be installed in equipment and robots in a wide range of industries. It achieves high-precision positioning even in adverse environments with splashing water and coolant, contributing to cost reduction, productivity improvement, and defect improvement.
Perfect for the following applications:
Machine tools, robots, semiconductor manufacturing equipment, small milling machines, automatic machines in general
XY stage positioning
Workpiece presence/absence detection, seating confirmation, workpiece dimension confirmation
Detection of workpiece presence during clamping
Tool length measurement for small diameter tools
Robot positioning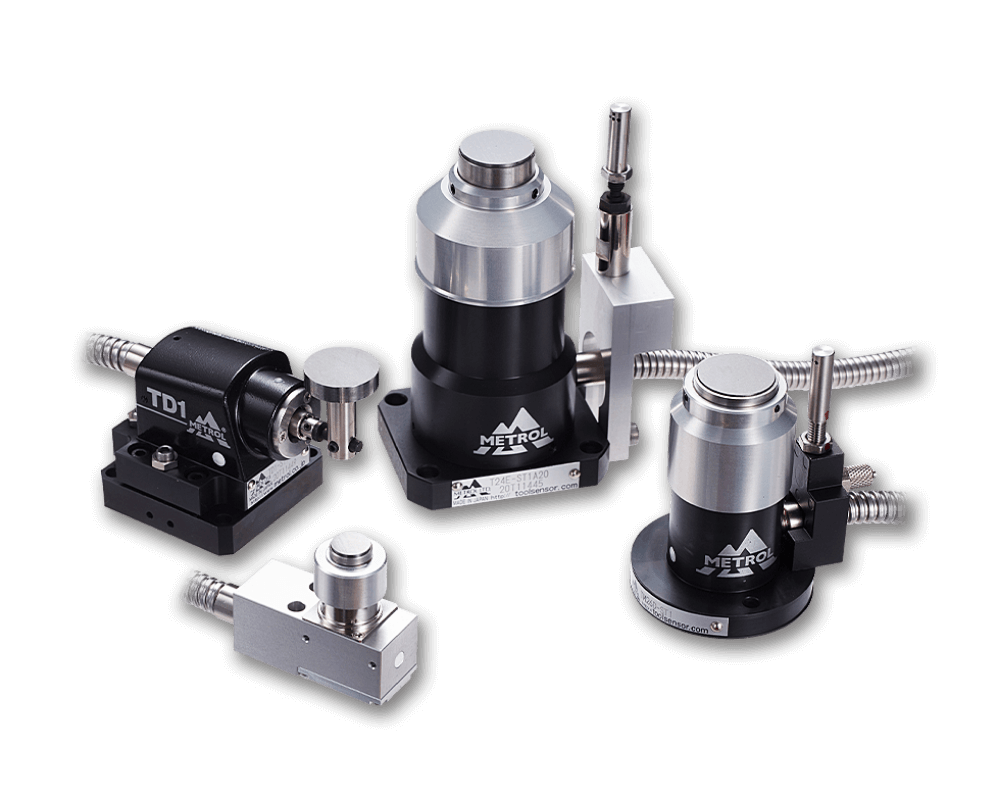 Metrol Tool Setter is an ON/OFF high precision touch sensor used to position tools and nozzles on CNC machine tools and industrial robots. By monitoring and compensating for tool status (length and shape), it prevents problems such as machining defects, collisions, and equipment downtime due to tool wear, breakage, and thermal displacement of equipment.
It contributes to productivity improvement and cost reduction of various machine tools.
Perfect for the following applications:
Machine tools, robots, semiconductor manufacturing equipment, originating dispensers, small milling machines
Measurement of tool length and setting the origin
Tool wear, thermal displacement, and breakage detection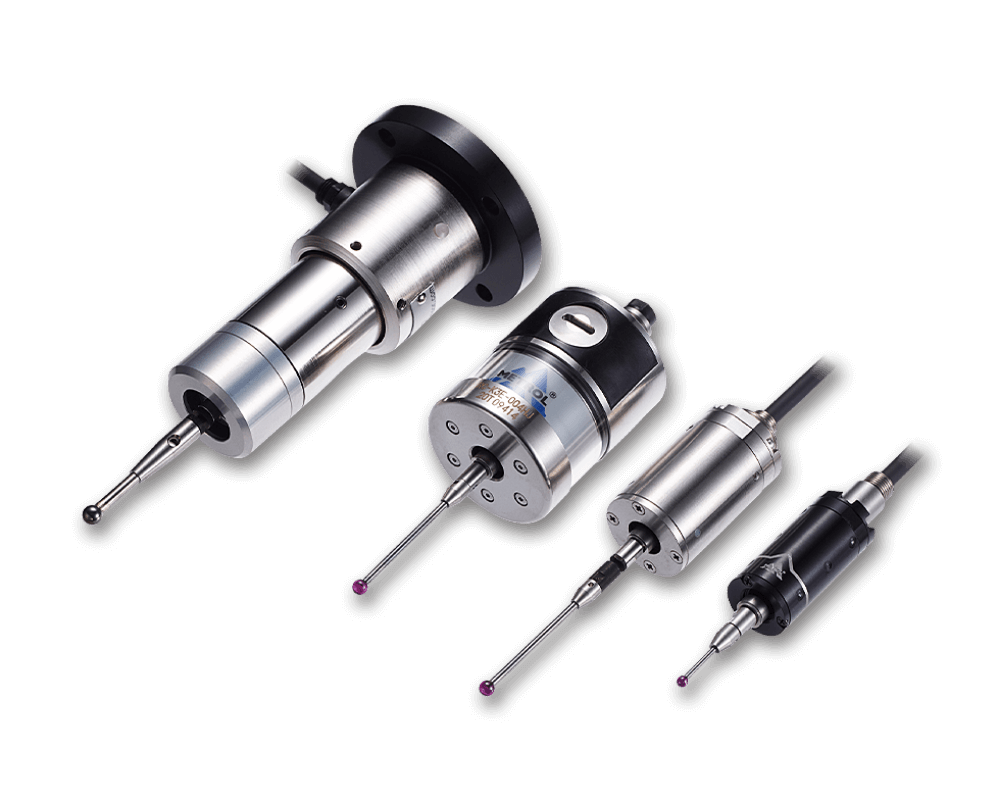 The touch probe is a contact sensor for in-line measurement (in a flow-through system) that can be mounted on a machine tool or robot for quick measurement of the workpiece origin before machining or the workpiece dimensions after machining.
The touch probe automates the manual processes of workpiece centering, reference surface indexing, and dimensional measurement of the workpiece after machining with a repeatability of 1μm. The system eliminates the need for trained operators to perform certain tasks, reduces set-up time, prevents processing defects, and improves cycle time.
Perfect for the following applications:
Machine tools, industrial robots, small milling machines
Centering of workpiece, parallelization, and indexing of reference surface
Dimensional measurement of the machined workpiece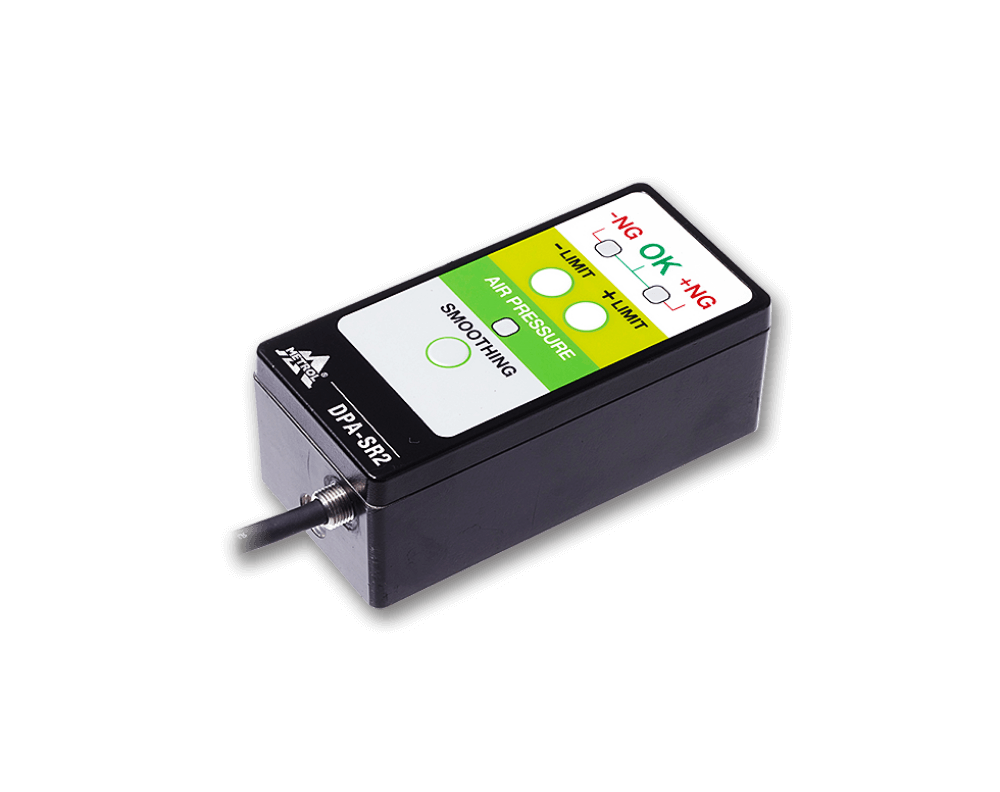 AIR GAP SENSOR

AIR GAP SENSOR
The DPA series of air microsensors are non-contact, high-precision air sensors with a repeatability of ±0.5µm and the ability to check for adhesion, unlike conventional air gap sensors that are only able to check for presence or absence.
It is used for detecting "float" of a few microns due to cutting chips during workpiece clamping, for internal diameter inspection, and for automatic positioning of rotating wheels on CNC grinders. It is also compatible with the IO-Link communication standard.
Perfect for the following applications:
Confirmation of contact and seating of the workpiece
Measuring the inside diameter of a workpiece
Positioning the rotating wheel of a grinding machine