MISSION
As a true professional in sensor development,
METROL responds to your needs with sensors designed exclusively for you.
 Since our founding in 1976, METROL has supported the improvement of productivity and reduction of defects in machine tools, robots, and medical equipment, to name a few, and we are professionals in the field of "precision positioning sensors".
Even if you require a solution that has never been applied in the past, we will plan and design a custom-made product designed exclusively for you from ground up. This capability is backed by our unique design and development team, which has provided custom-designed sensors to more than 200 equipment builders worldwide.

 Many of the customers we consult with have various restrictions and requirements regarding the environment in which the controls, tools, and sensors are used, as well as the mounting space and operating speed of the equipment. We propose the best sensors for your challenges based on careful hearings, a deep understanding of what you want to achieve, and our extensive experience and proven track record. 
We not only propose sensors, but also applications that add value to your equipment.

METROL is ready to support you in strengthening your competitiveness and shortening your development timeframe. Please inquire us regarding your current challenges at your convenience.
MACHINE BUILDER
Equipment Manufacturers
We Have Collaborated In The Past









REASON
How METROL Wins Customers
REASON 01
Impactful Development Team with high expertise in sensors, positioning and machine tools
REASON 02
Project management skills to work closely with the client's development team
REASON 03
Quick prototyping with our own equipment
REASON 04
Strong production capacity to produce customized products
REASON 05
99.7% or more parts are procured in Japan and Made-in-JAPAN for accelerated production.
PRODUCTS
Main Products Available for Customized Orders
NEEDS
Most Popular Custom-order Needs To Date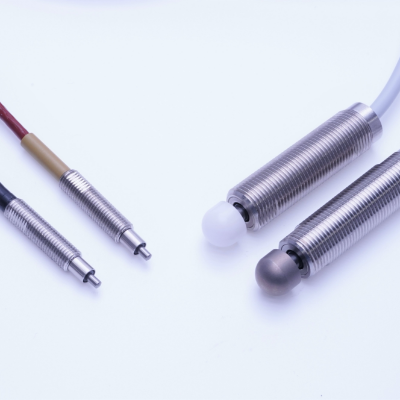 Material Specification / Modifications
・Need to be designed with non-outgassing materials for vacuum environment application
・Please quartz the contact probe to prevent damaging the workpiece.
・I am a user of particular machine, and the casing and boot covers corrode, so I want different material.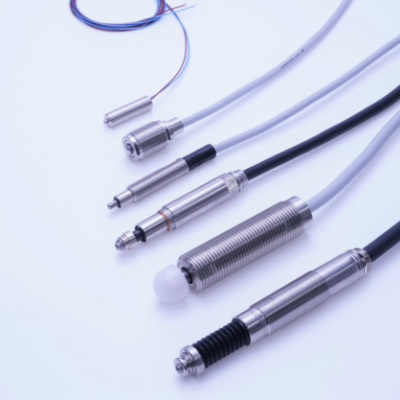 Size Specifications
・Need a switch that fits in a space of mm.
・I want the fitting dimensions changed to match the drawings.
・I need the distance between the contact surface to the mounting surface less than mm.
・Please build it with a tool length of 20φ.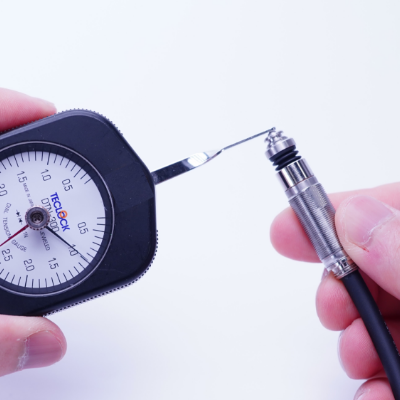 Motion Specification
・I would like to keep the contact force below ___N because the detected object is easily damaged.
・Having Pre-travel (PT) would be appreciated.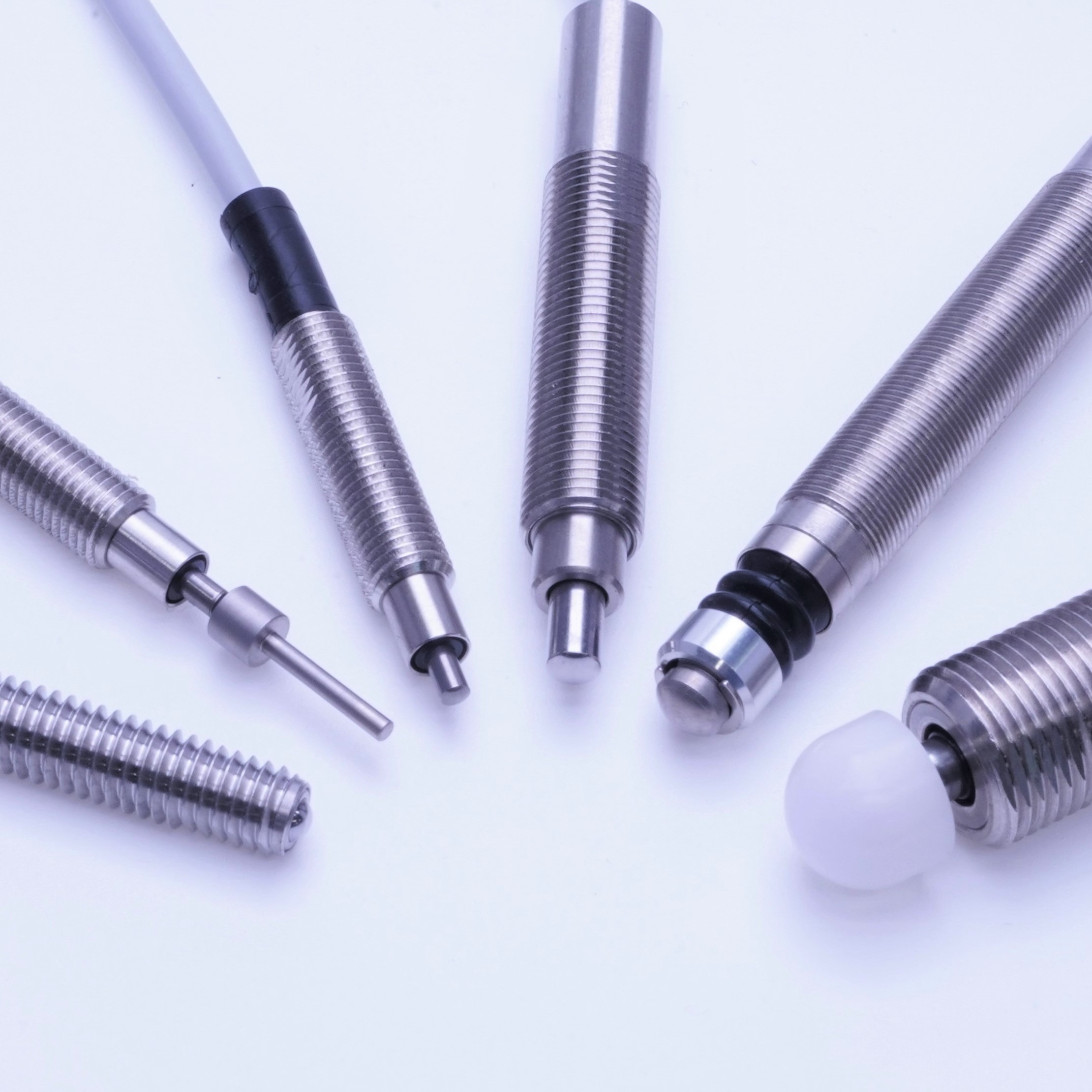 Shape Modifications
・Please modify contact probe / surface shape to match the workpiece material
・I want the stylus to be made to the desired dimensions.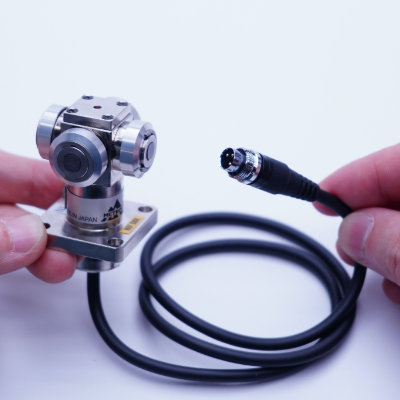 Improving Maintenance
・We want to make it easy maintenance by attaching connectors.
・I want the sensor contact / probe / surface to be removable.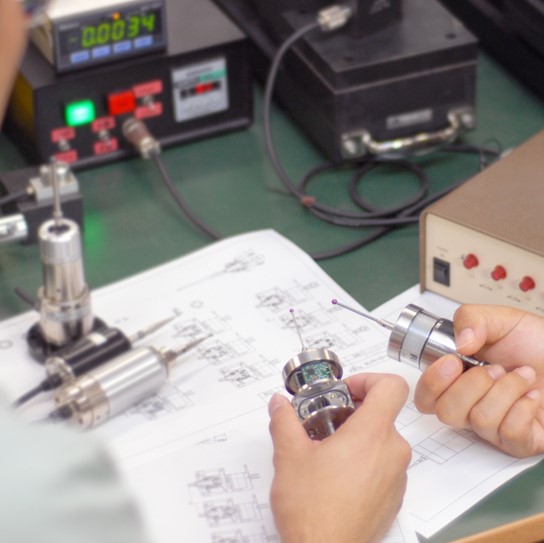 Other Inquiries
・Please remove the interface.
・Need it designed to 200°C heat resistance specifications.
・I need to increase coolant resistance.
・Please make it wireless specs.
・I need a 2 point setting, both with NC output.
・We want to change the LED display color.
・I want it customized to I/O-Link specifications.
CUSTOM-MADE
Past Customization Projects
Case 1:
Customization request order from machine tool manufacturer
Development of a tool setter perfectly compatible with our machining centers
Exclusively designed tool setter
Details of Customization Request
・Want two signals, a deceleration signal and a tool length measurement signal, and be compatible with equipment control.
・Smooth sliding of bearings to comply with small-diameter tools.
・Need to make contacts detachable.
・Want to attach a quick one-touch detachable base.
---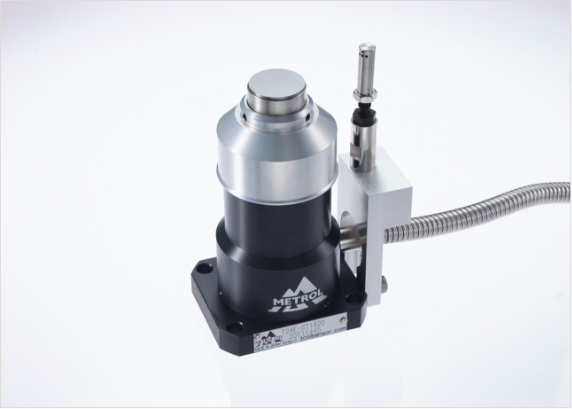 Standard tool setter
(prior to customization)

One-touch detachment for space saving when not in use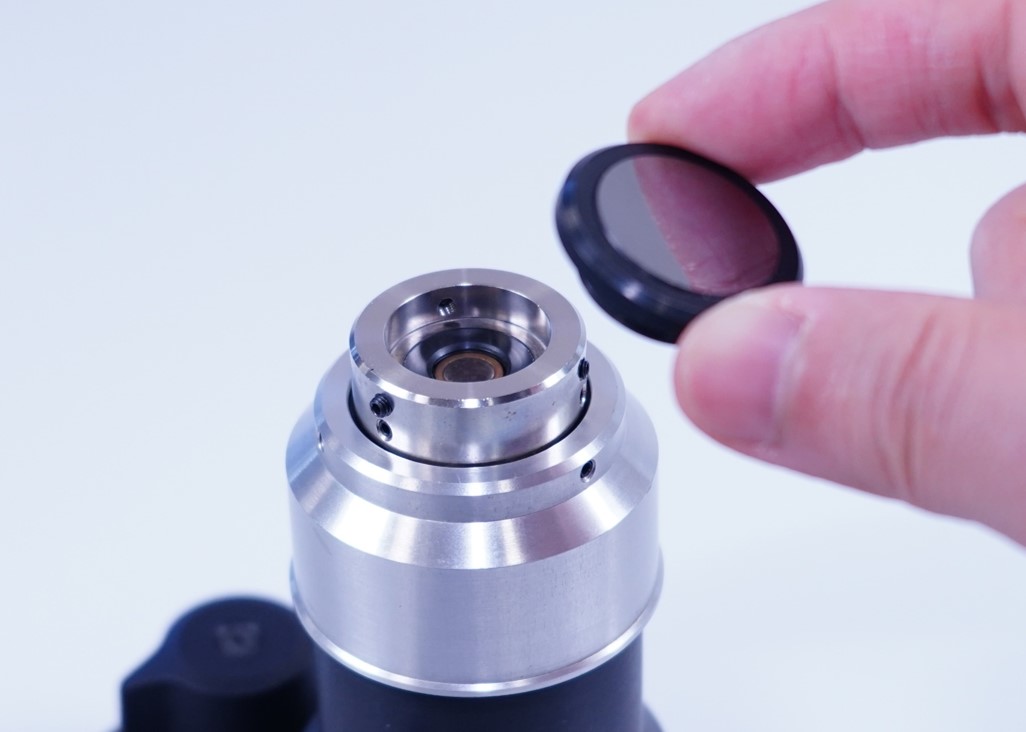 Replacing only contact probe / surface enabled and low cost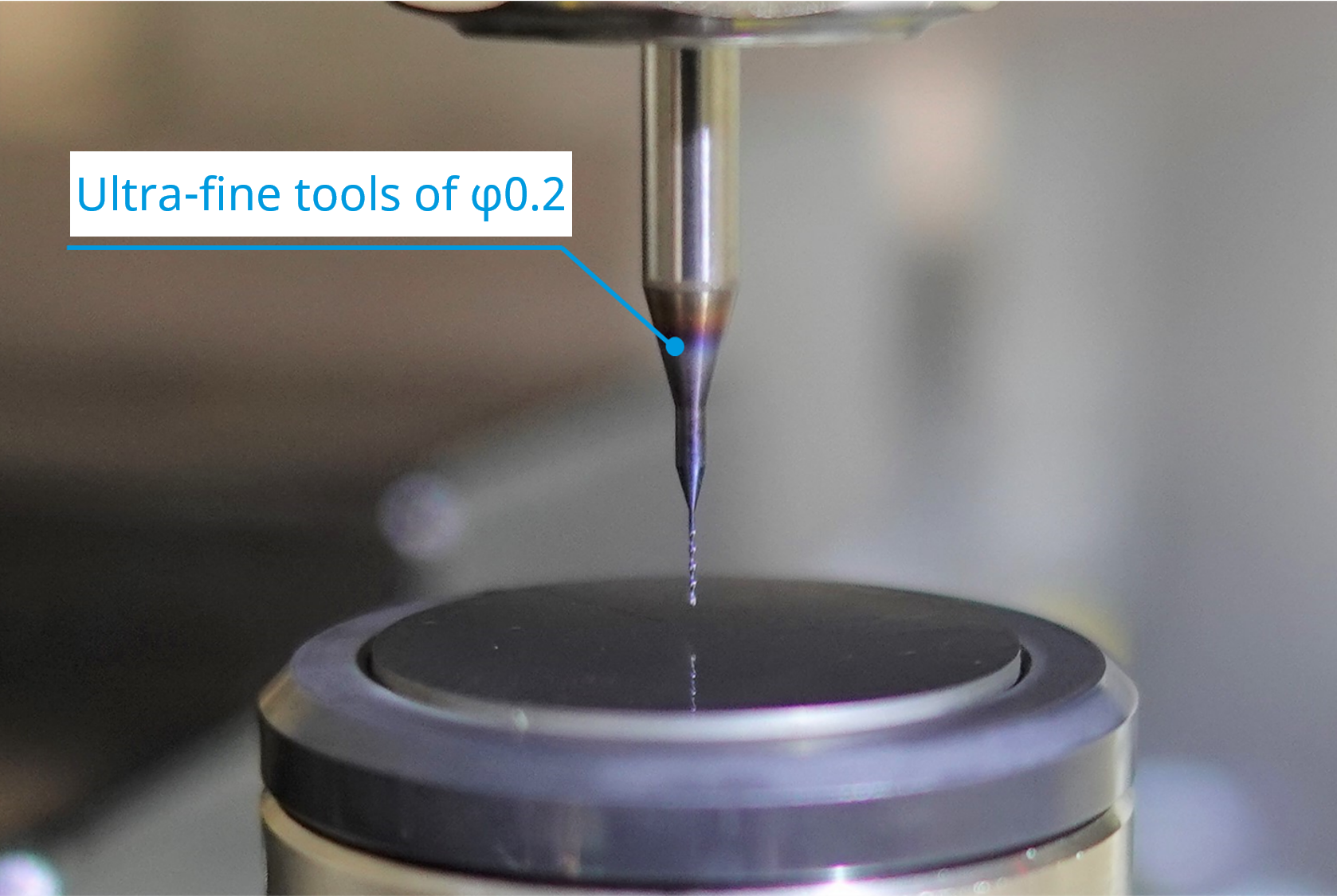 Capable of measuring ultra-fine tools of φ0.2 without damage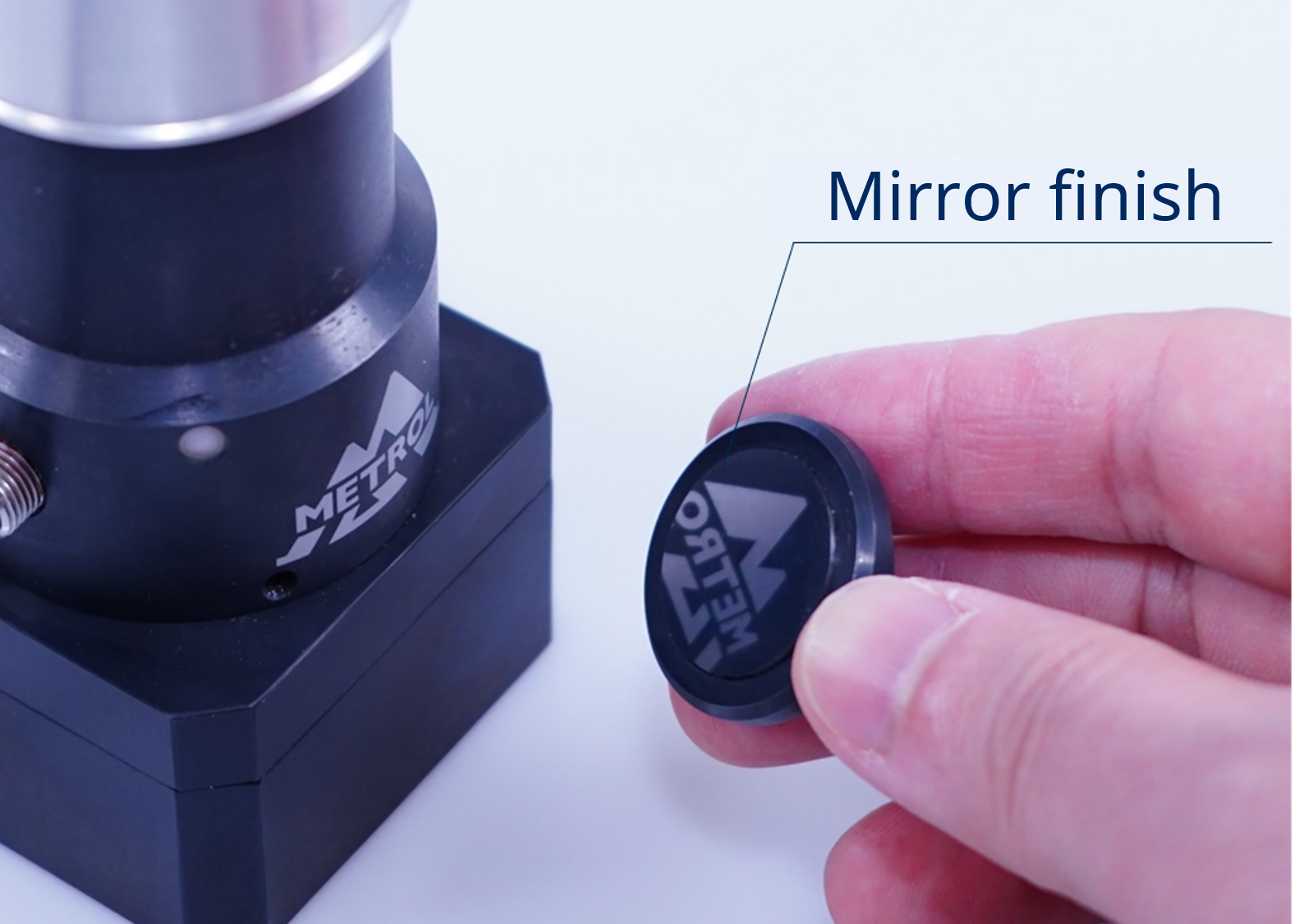 Mirror finish prevents snagging and small-diameter tools from breaking
Case 2:
Customization request order from touch-probe user
A variety of customization of micro touch probes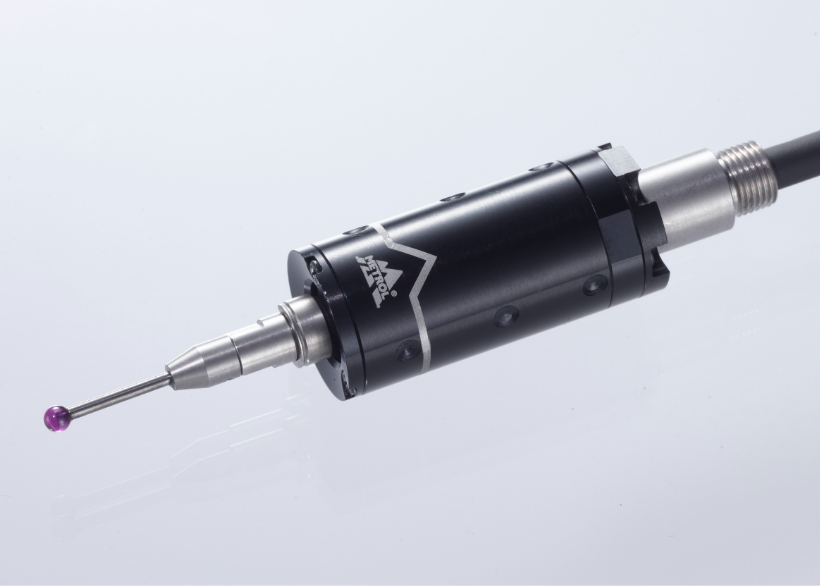 Exclusively designed touch probe
Details of Customization Request
・Narrowing of the diameter to fit the equipment.
・Make it SUS based (modification of material).
・Attaching connectors directly to the sensor for better maintenance.
・Adding a flange for mounting on equipment.
・Make it wireless due to wiring difficulties.
---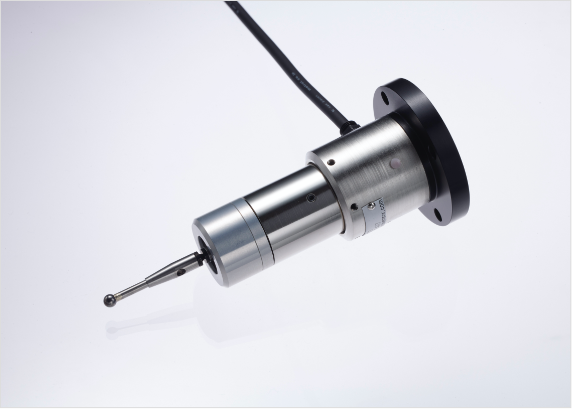 Standard model
(prior to customization)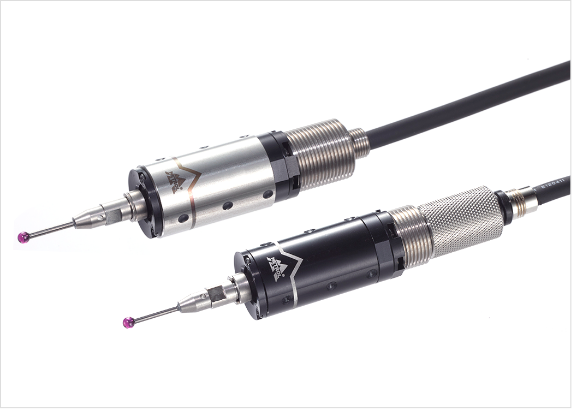 Material modified model
(Top: SUS / Bottom: Aluminum)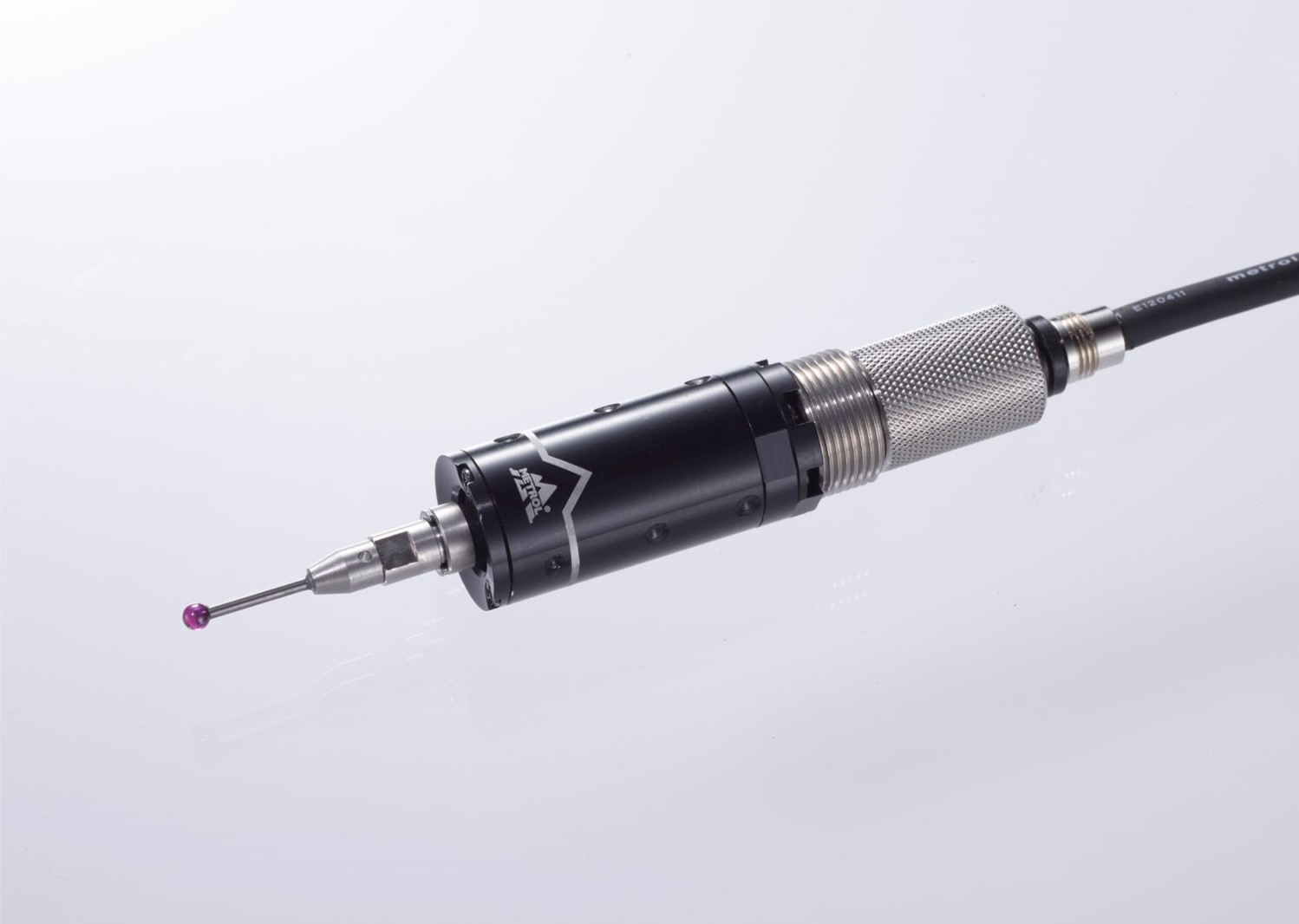 Model with connectors directly attached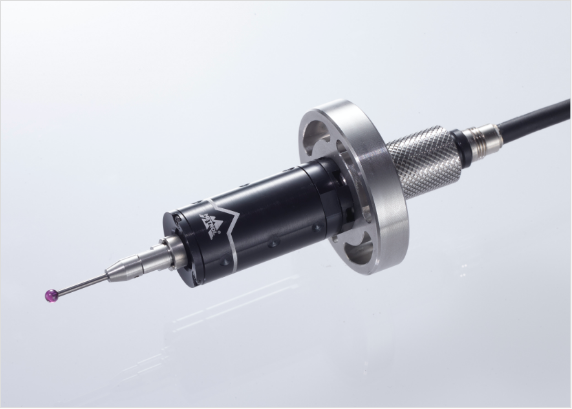 Model with a flange for mounting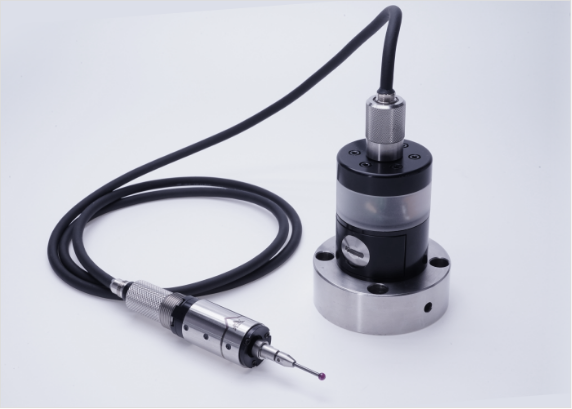 Wireless model (probe + transmitter)
*Receiver included separately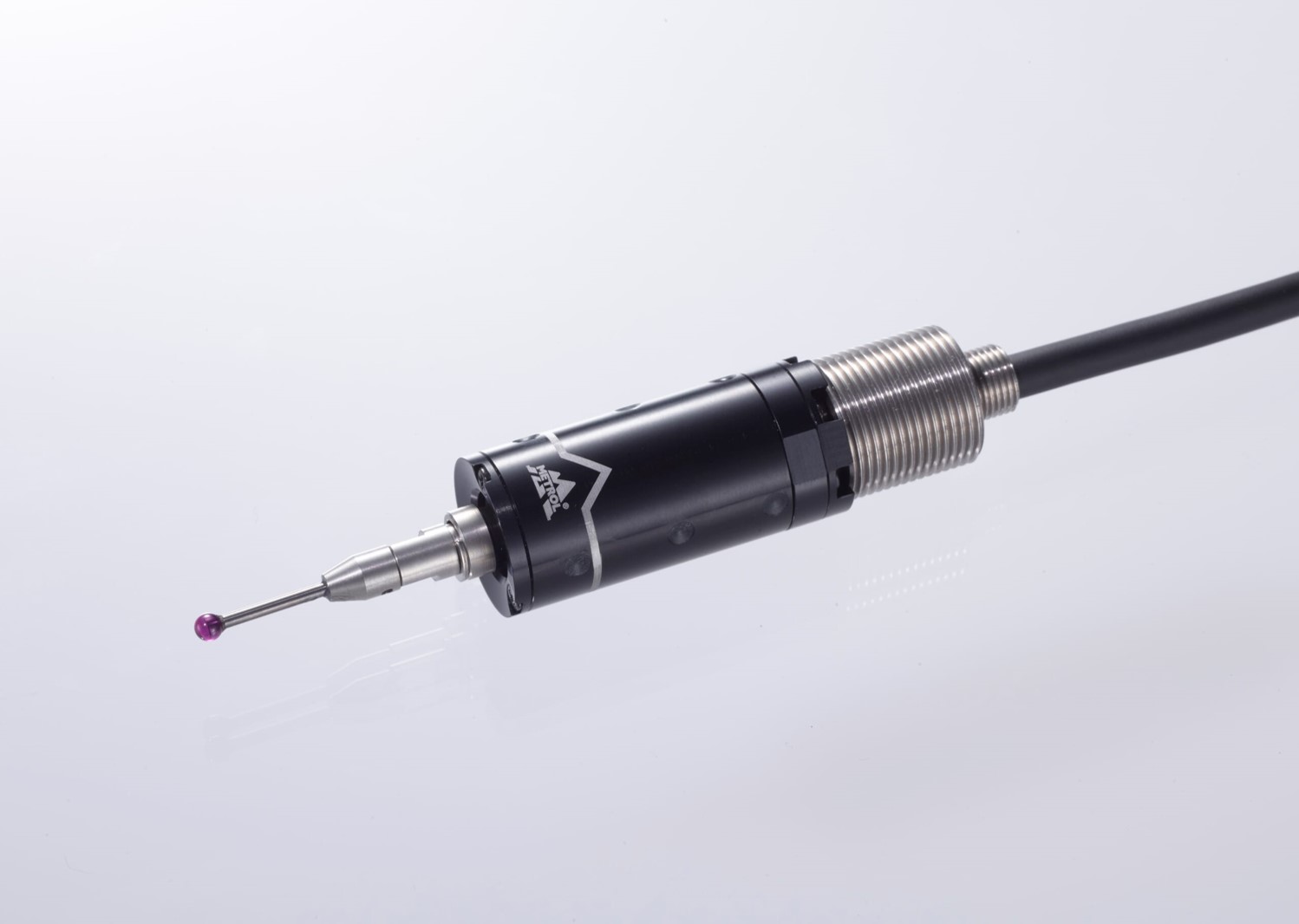 Model with Screw M16 x 1 for mounting
FLOW
Flow of Customization and Special Orders
Please be reminded that this is a standard case.
The actual process and timeframe will vary depending on the specifications and agreements upon discussion.
STEP 01
Inquiry by contacting us
STEP 02
Discussion on specifications
STEP 03
Specification agreement
STEP 05
Exchange of drawings