Ultra-small touch probe [K3S series]
The probe body is thinner than prior versions!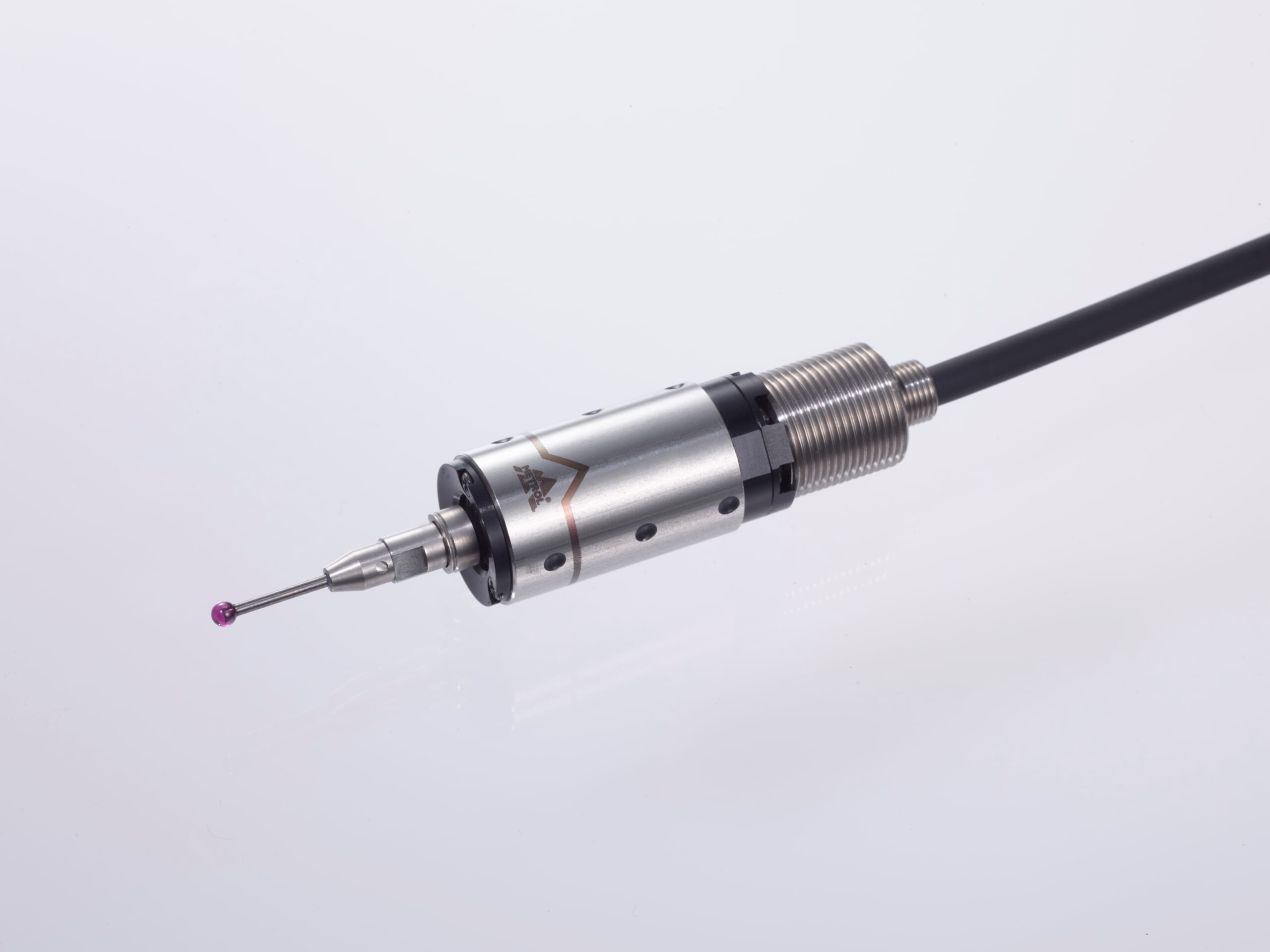 The ultra-small touch probes "K3S Series" can easily be mounted even in tiny limited spaces.
Unlike conventional touch probes, the main body is not exposed, so it does not interfere with the spindle or workpiece and does not take up extra space in other tool holders.
Please see case studies of K3S series
The K3S Series has a wide range of customizable options for mounted devices.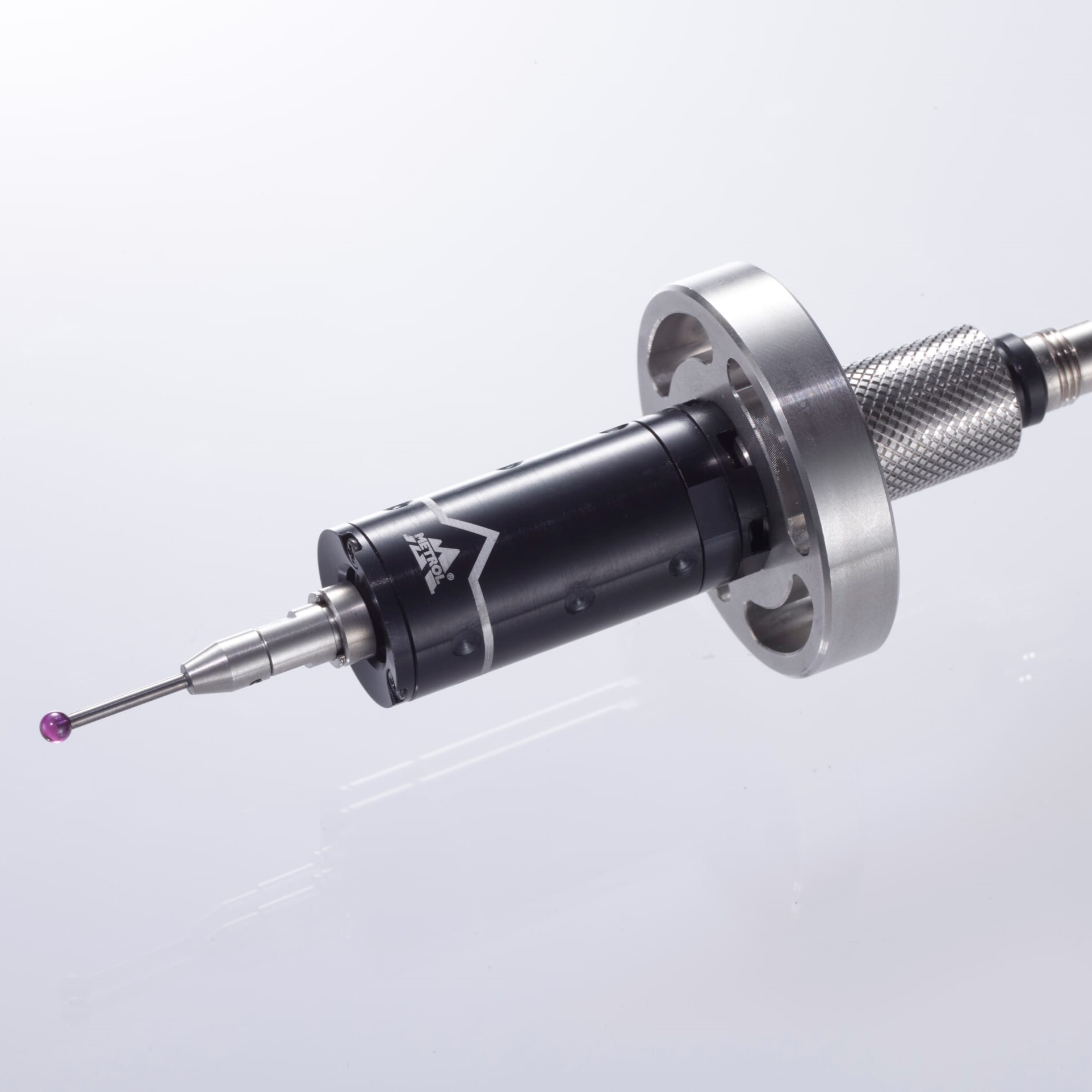 Flange mounting model
w/ Direct-out connector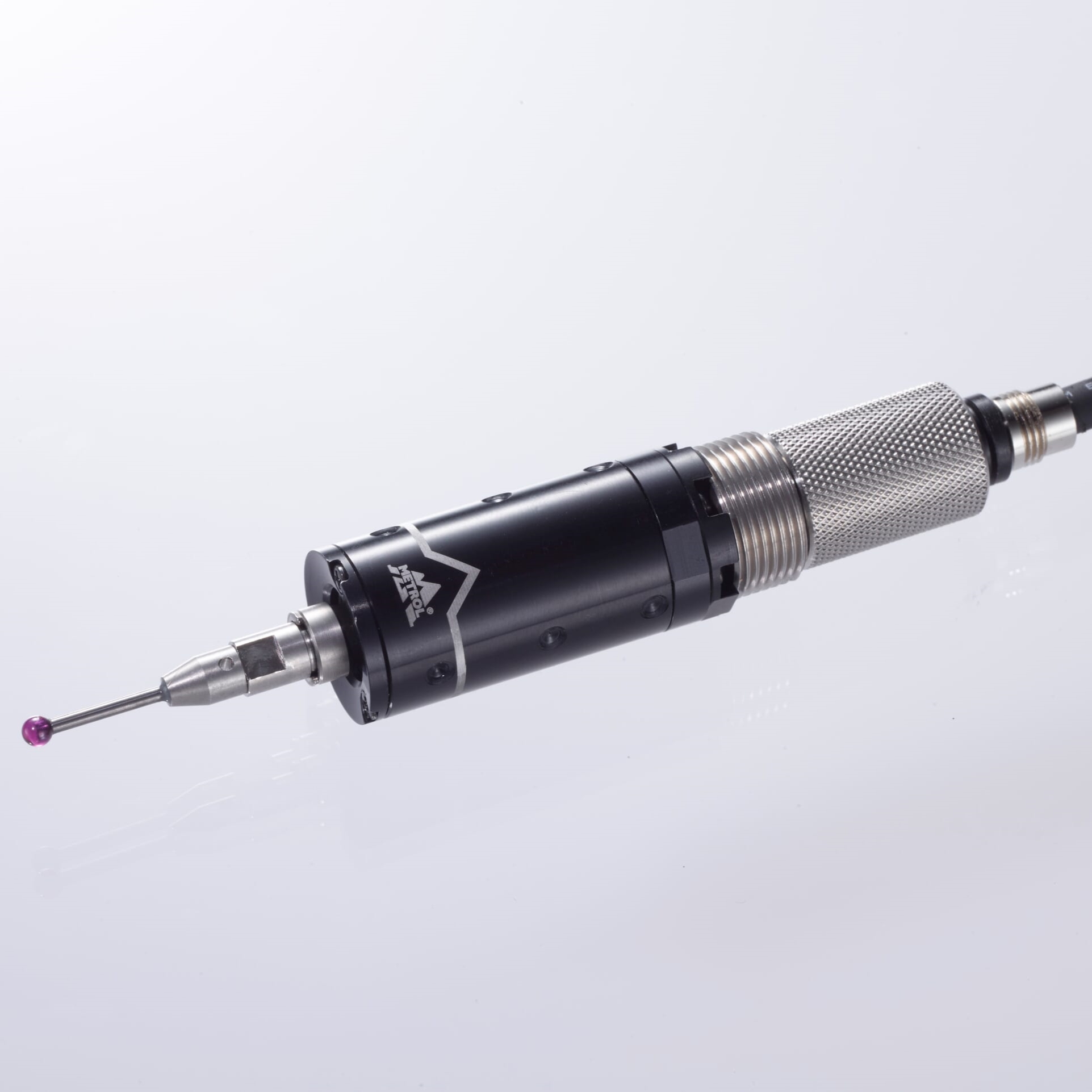 Direct-out connector model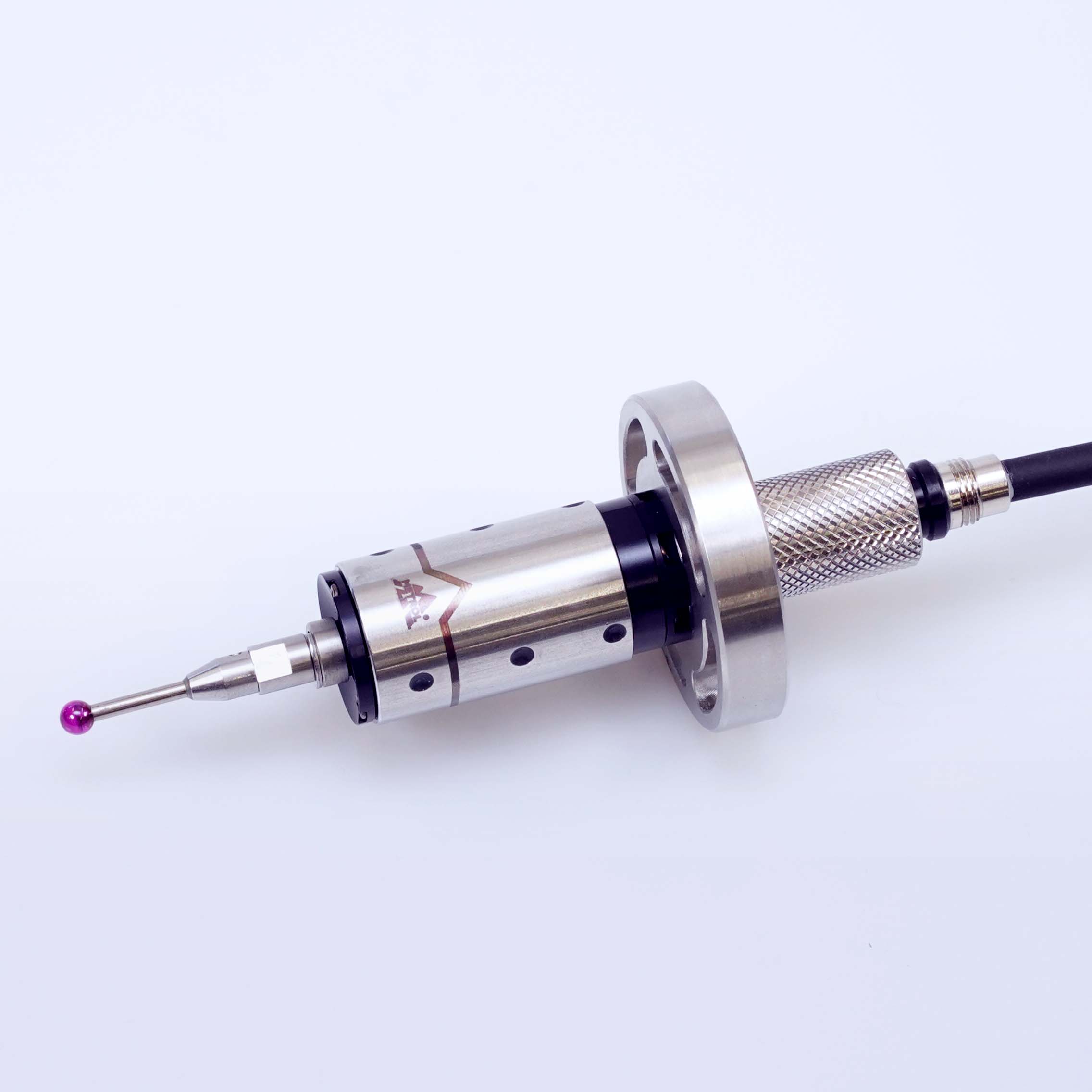 Flange mounting model
Body: Stainless steel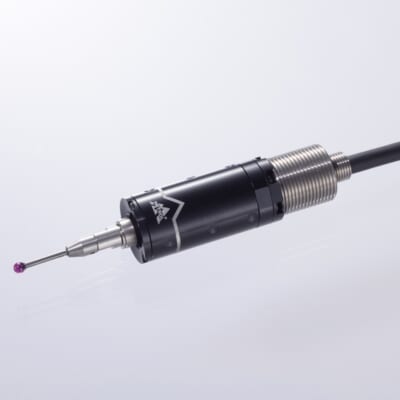 w/ M16×1 Attaching screw
Specification
Product Name
K3S
Body material
Stainless steel
Output mode
NC (Normally closed)
Output
NC (Normally closed) or NO (Normally open)
(when using the external I/F unit CL-Z1)
Pretravel*
0
Stroke*
X,Y=±9° Z=3.5
Repeatability
0.001(2σ)
(Condition: Operation speed of 50 – 500mm/min)
Protective structure
IEC IP68
Contact force*
X,Y=0.5-0.75N Z=5.5N
Contact rating
24V DC
Steady current: 10mA or less
Rush current: 20mA or less
*Based on an inspection with the standard stylus(F-R30 T-205)
Applications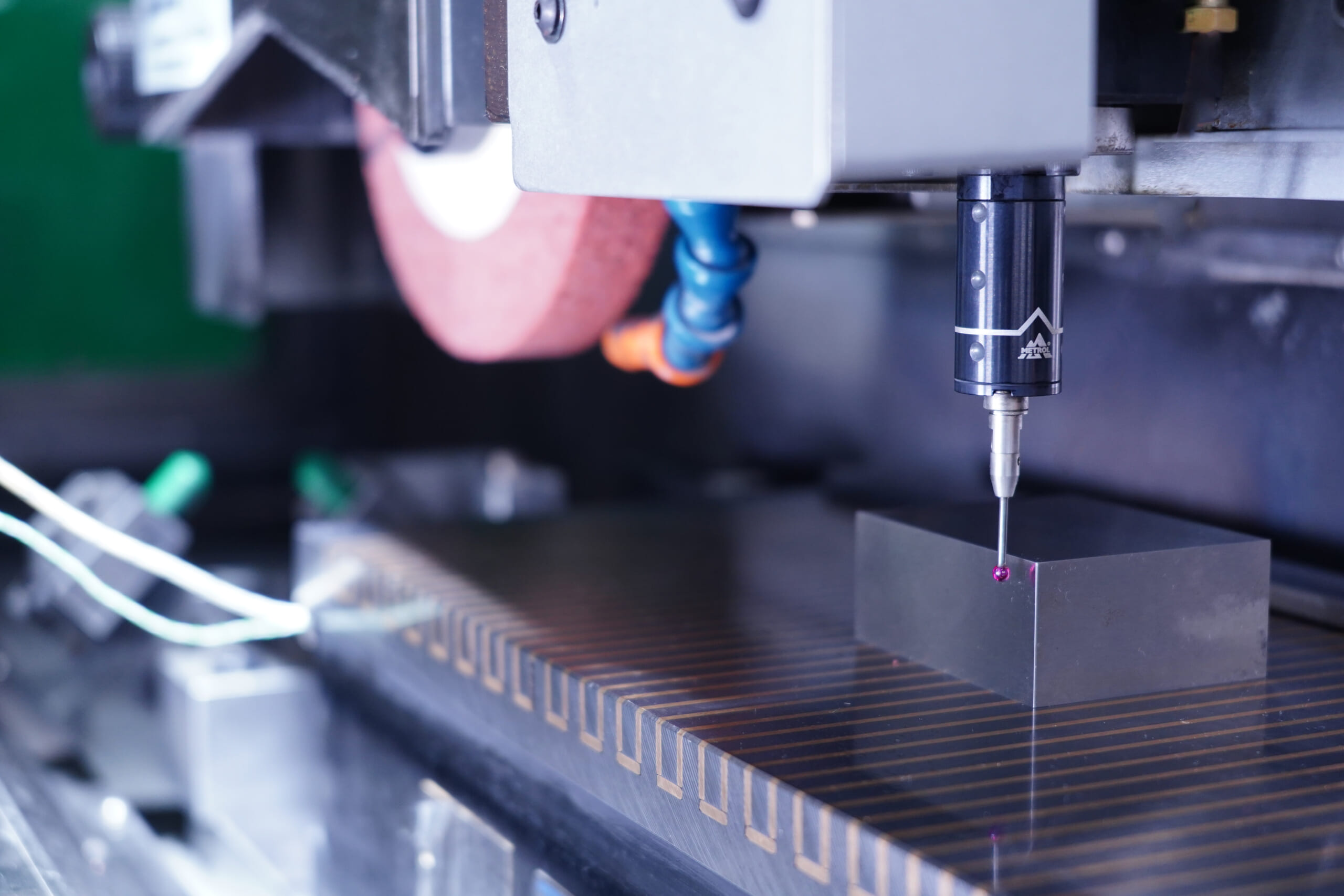 Okamoto Machine Tool Works "Grind-X"
Case Study: positioning a machined workpiece in NC grinder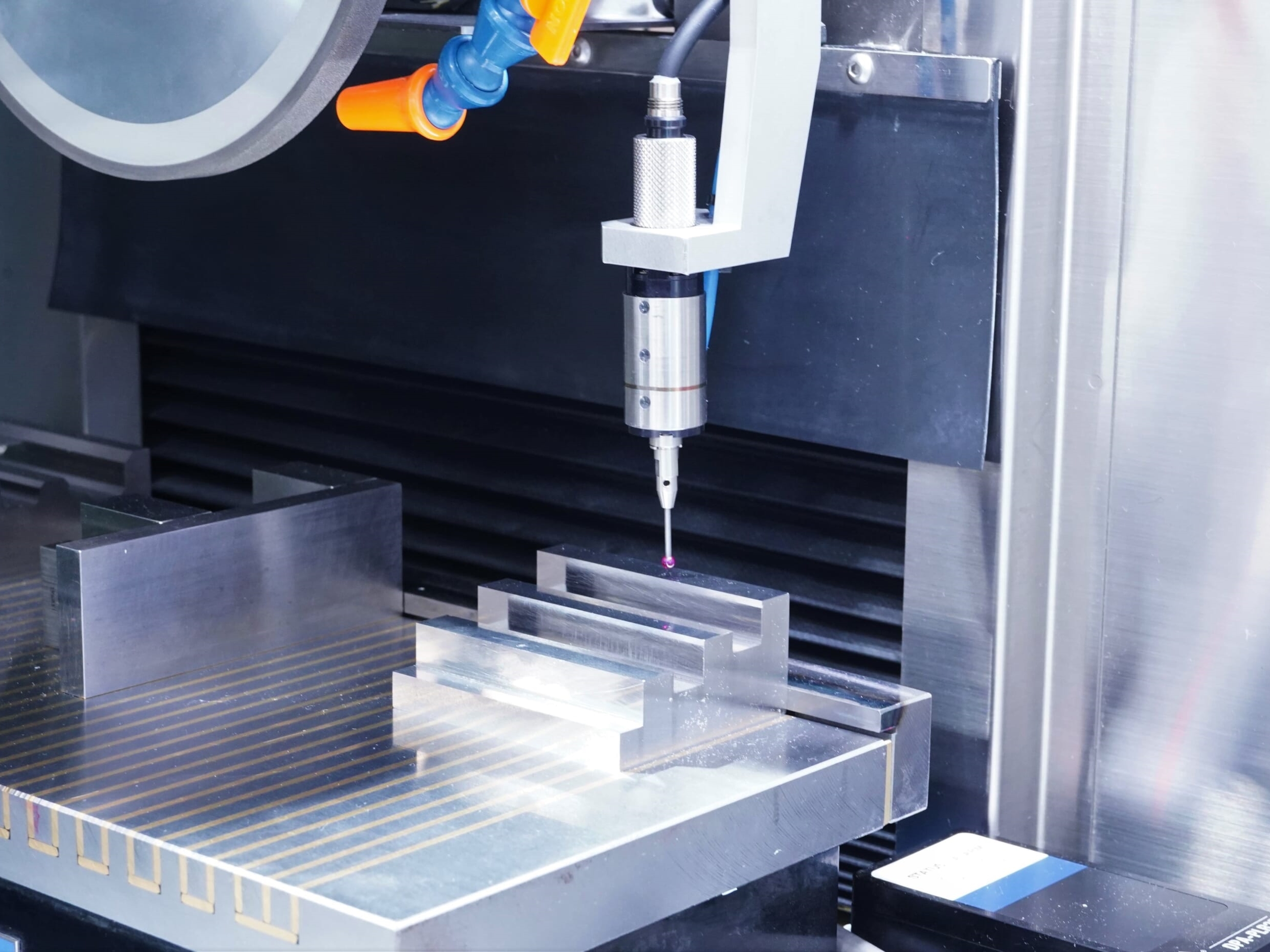 Okamoto Machine Tool Works
Case Study: positioning a machined workpiece in NC grinder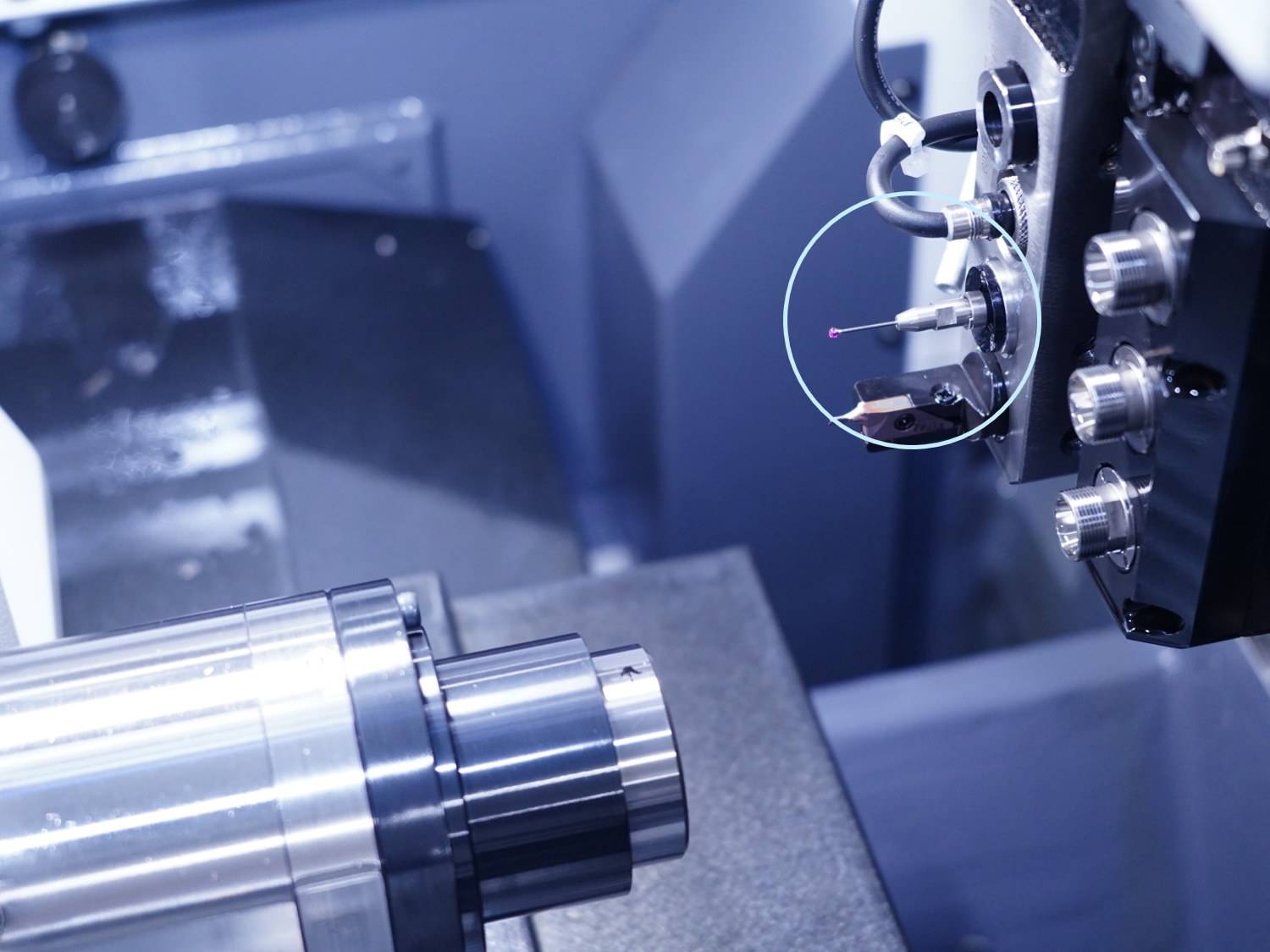 The main unit fits snugly in the holder
It Can be mounted without using a flange, so it does not take away space from other tool holders.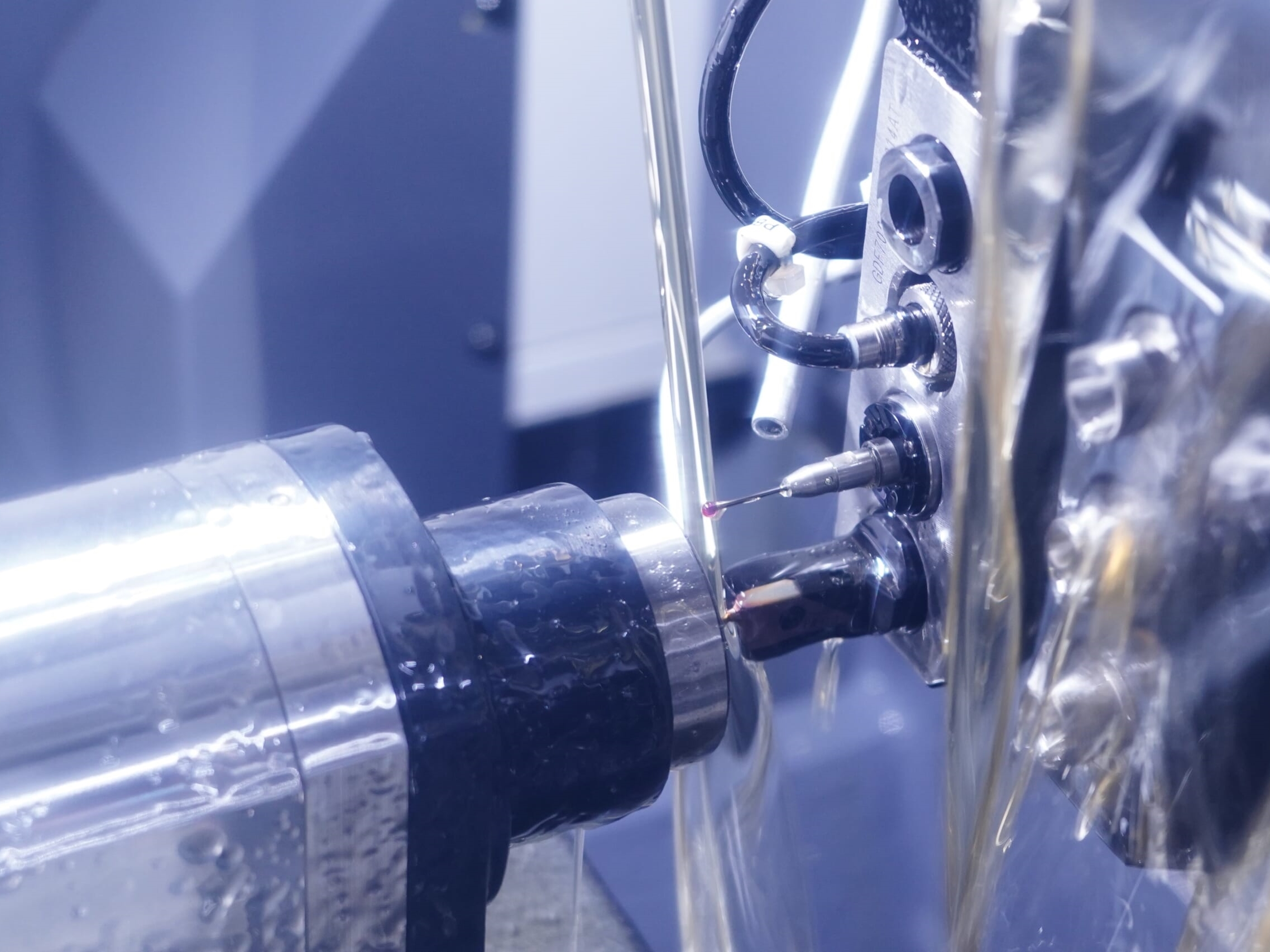 CITIZEN MACHINERY "Cincom L12"
Case Study: Using touch probes to measure the inner and outer diameters of workpieces in CNC automatic Lathe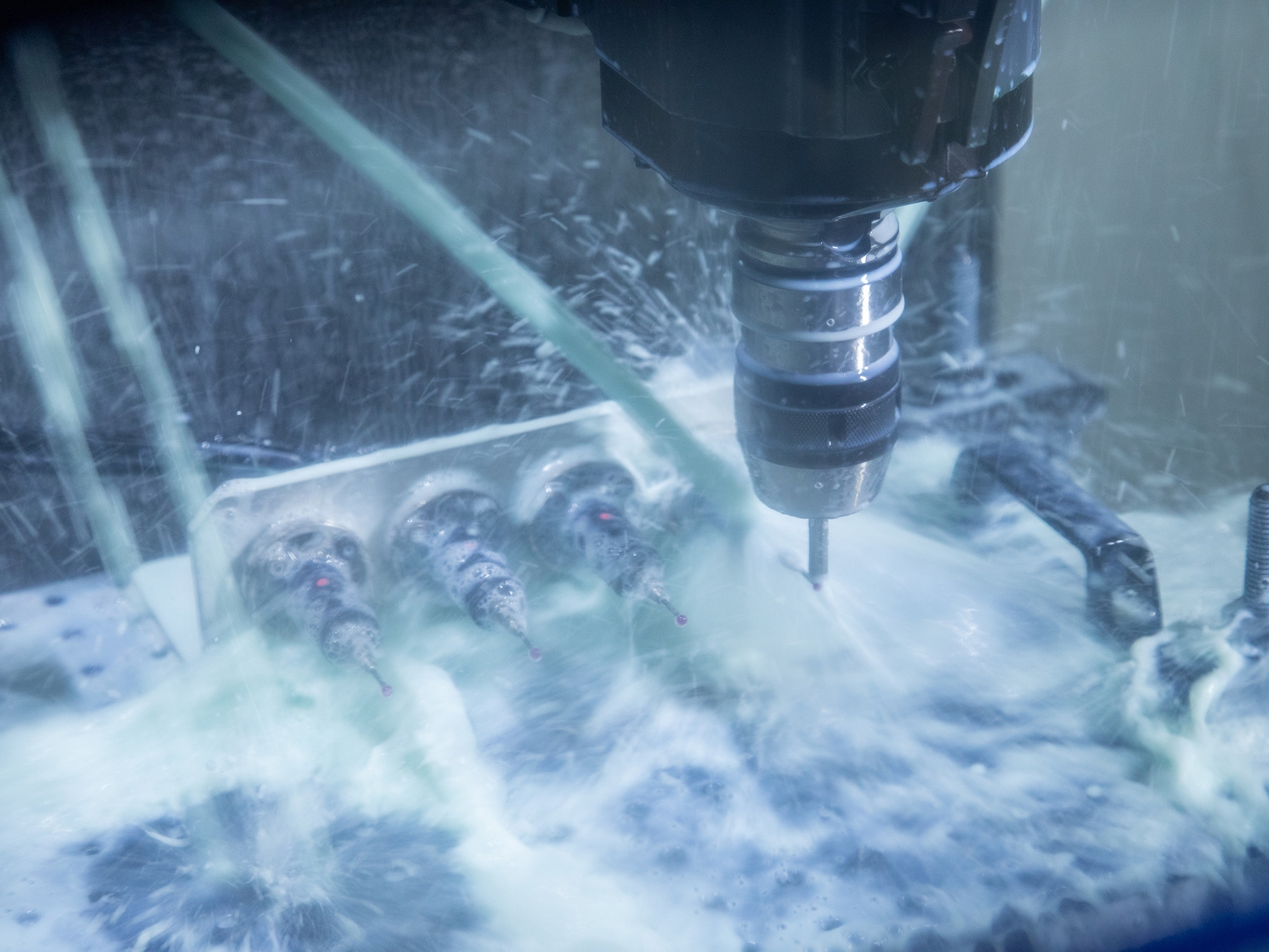 IP68 protection rating
IP68 protection rating allows use even when processing while applying coolant.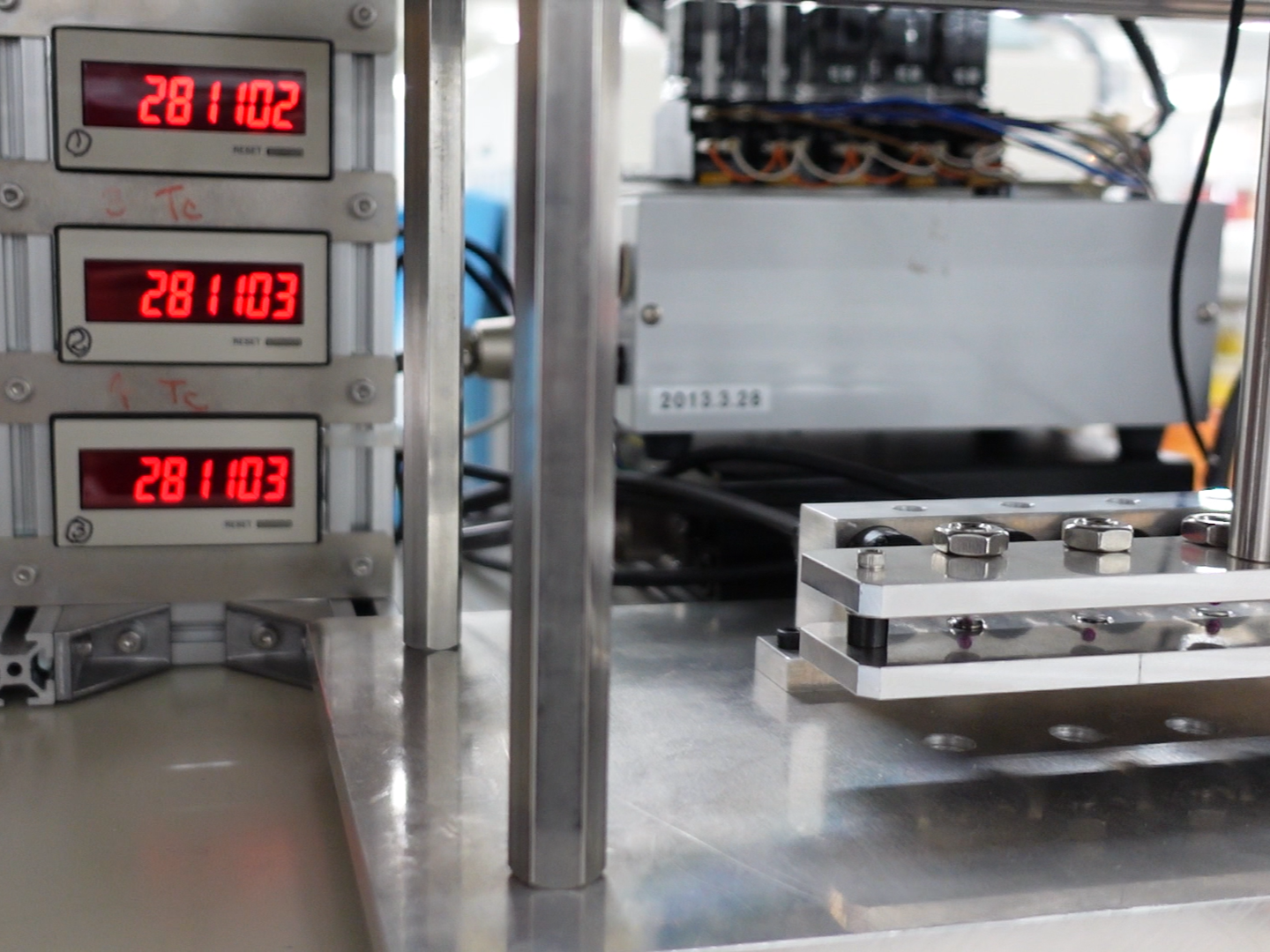 Accuracy and Durability
Touch probes overcome severe evaluation test!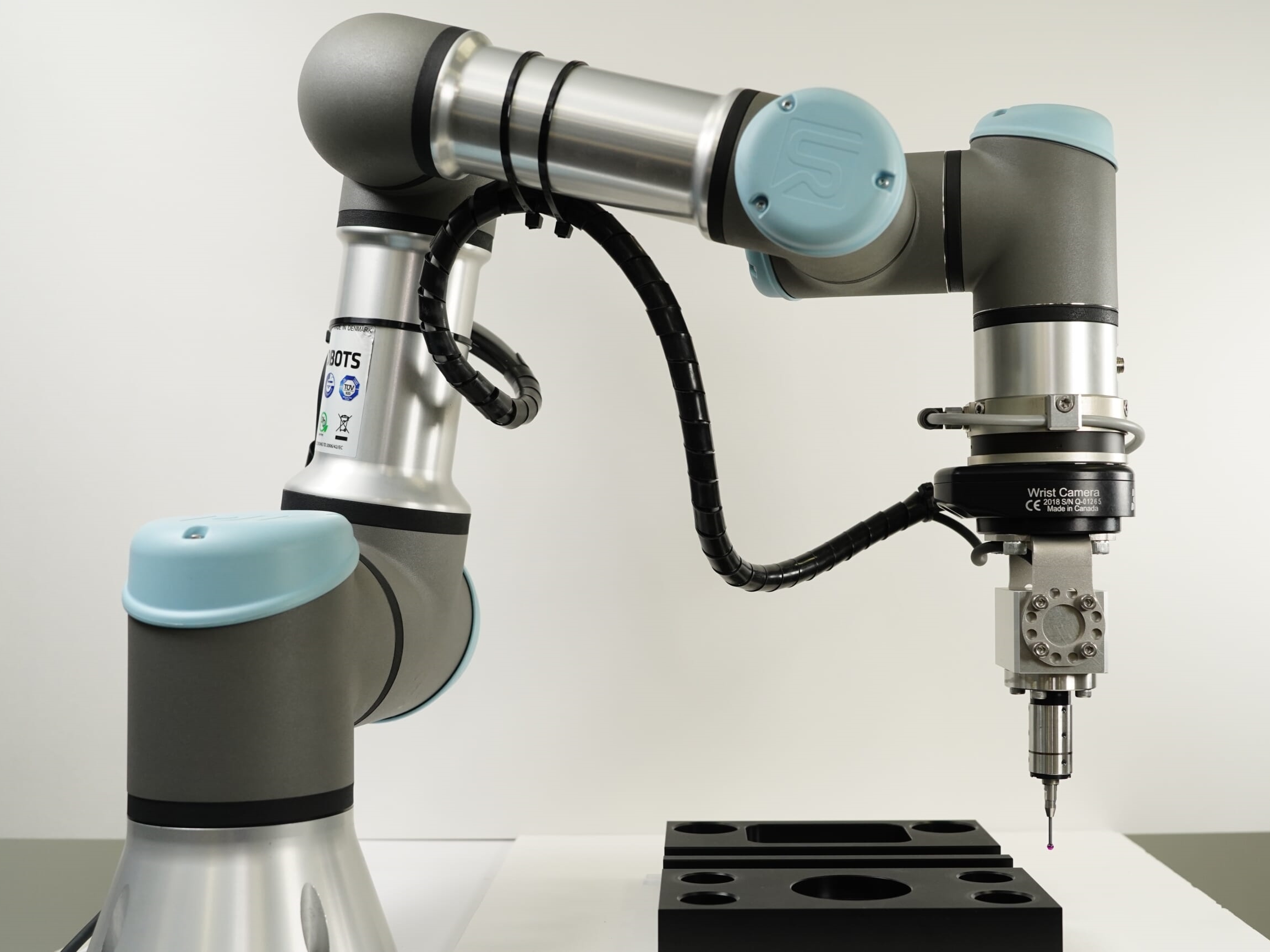 UNIVERSAL ROBOTS
An universal robot mounted touch probe K3S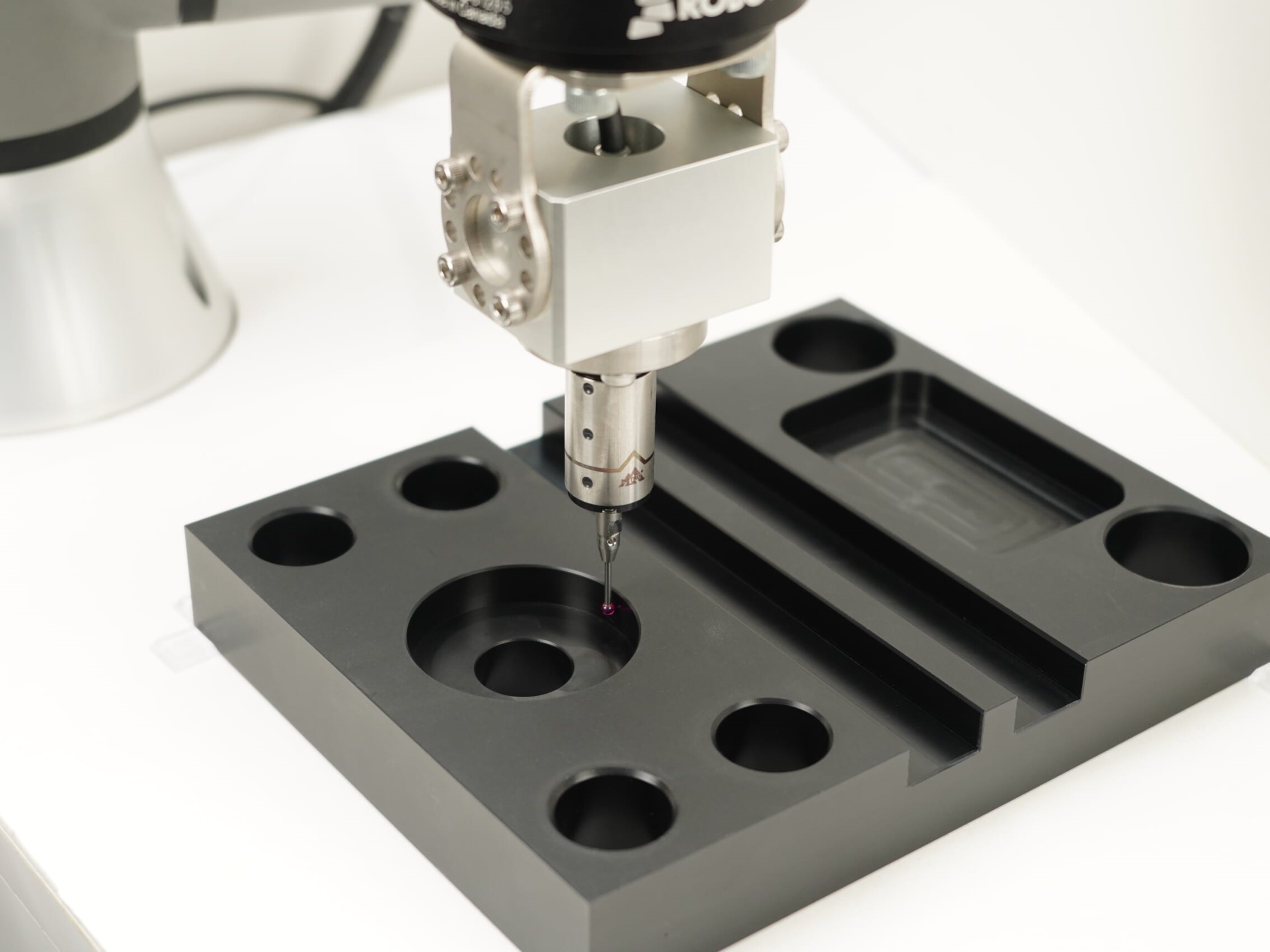 UNIVERSAL ROBOTS
measuring the inner diameters of a workpiece by Universal robot