We exhibited at MTA Vietnam in Ho Chi Minh City
 From 2nd to 6th of June, we exhibited at MTA Vietnam in Ho Chi Minh City.
The vietnamese market is very active recently.
One of the reason is that Vietnamese automaker "VinFast" has started their automobile manufacturing factory into operation in June this year.
Their business partner is major European automakers, so their factory is installed many European manufacturing machine.
As you can imagine, many companies from Germany and UK exhibited in MTA Vietnam 2019 !!
Because of the background, many Japanese companies are struggling to enter the market :'(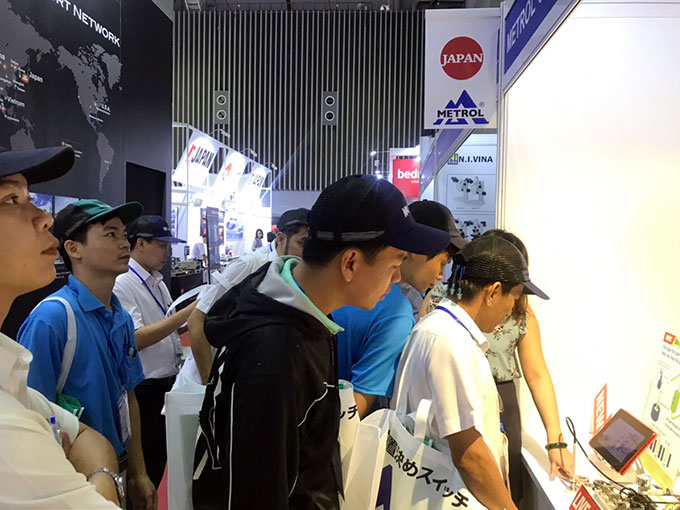 At Metrol's booth, our novelty goods "REIWA" erasable pens were been in the spotlight.
(Many Japanese customers were pleased with our original pens,
but it was really difficult to tell the meaning of "REIWA" to foreign customers...!!
"REIWA; beautiful harmony" is special words to Japanese people, because the word is the new era's name.
When the new emperor of Japan was enthroned, the name announced by the Japanese government.)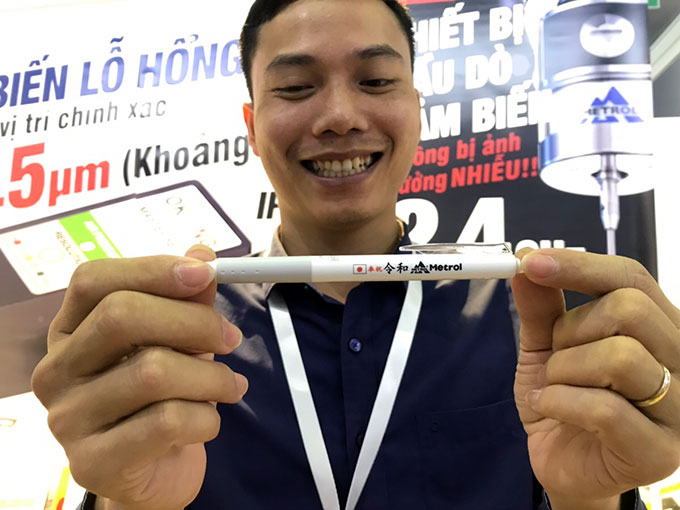 We got caught in a downpour after the exhibition x(
Many other Exhibitors also...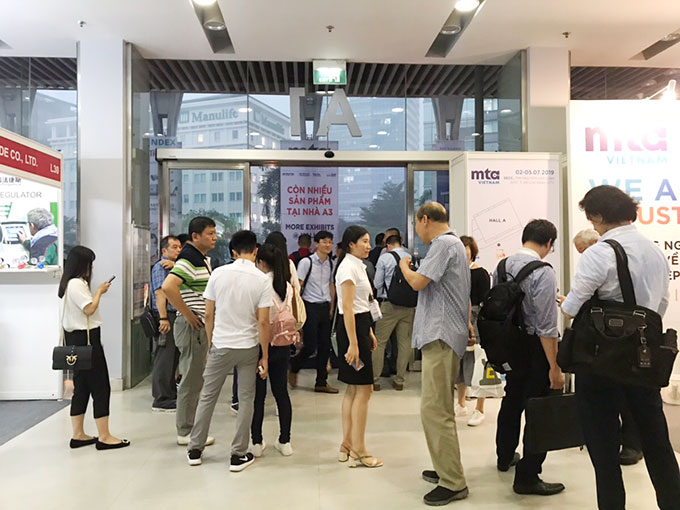 After a while, we had a great idea 😀
"Let's reuse the cushioning materials!"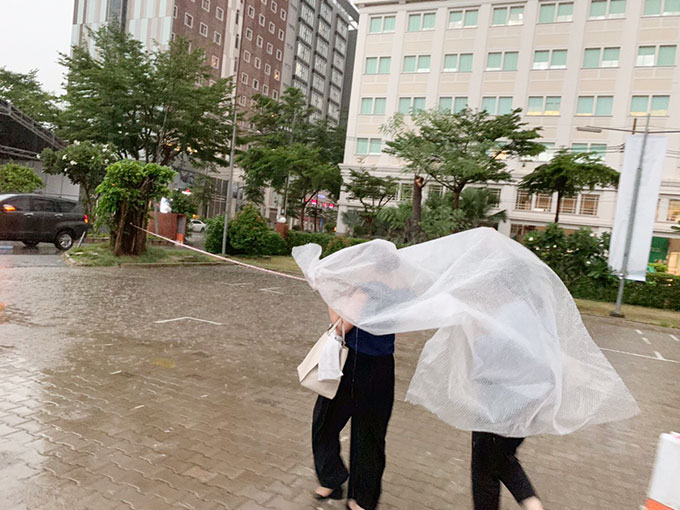 We just felt like children again.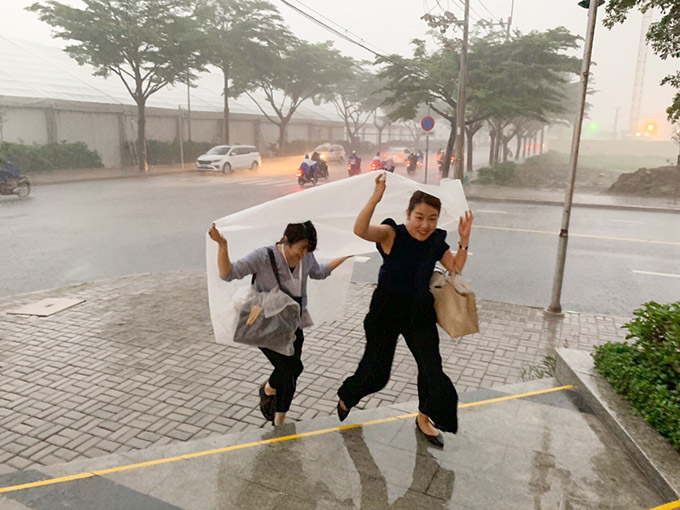 MADE IT!!
we safely backed to the hotel without getting wet 😉
This is how oversea sales team overcomes difficult situations !
【Side story】
After the heavy rain,
people need sweets...!!
In Vietnam, the bubble tea shop "Tiger Sugar" from Taiwan is very popular.
Japanese people also crazy about bubble tea right now.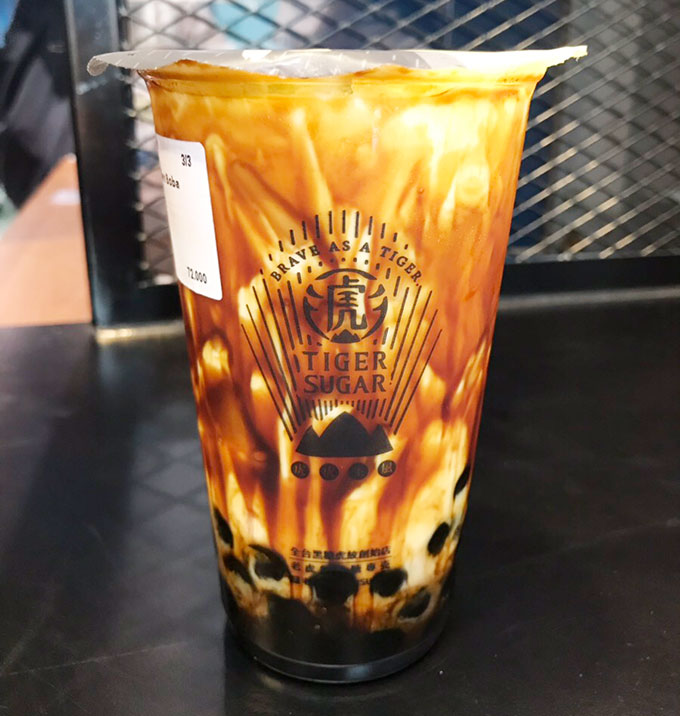 It had plenty of rich brown sugar, but it was right sweetness <3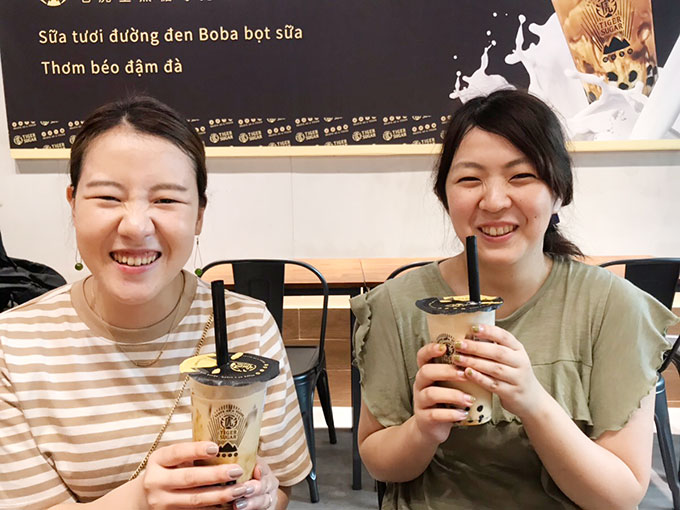 If you look at these smiles, you can see how delicious it is 😉