Tool Setters for CNC Lathes [H series]
Improve machine accuracy of
CNC Lathes!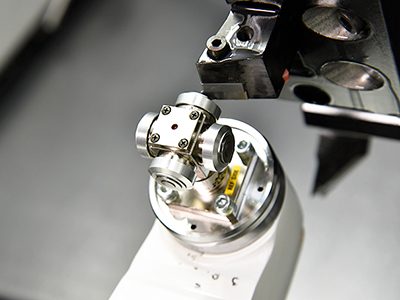 Tool setters can be used for detecting wear and breakage and correcting thermal distortion as well as for precise blade positioning.

Reasons to choose Metrol's Tool Setters for CNC Lathes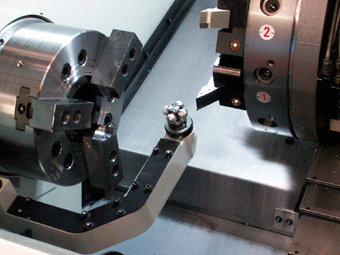 Maintaining high machining accuracy of CNC machining centers!
Tool setters make it possible to correct tool wear caused by turning process and thermal expansion of tool length due to differences between daytime and nighttime temperatures with a precision of 1μm.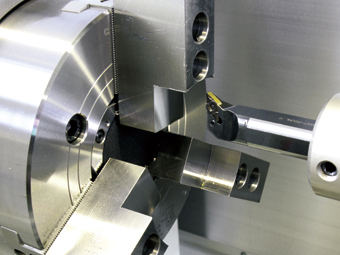 Improve productivity by enhancing net working rate of machine tools!
Detect accidental tool breakage in machining process, and stop the machine.
Improve productivity and net working rate by avoiding machining problems in nightlong unmanned operation.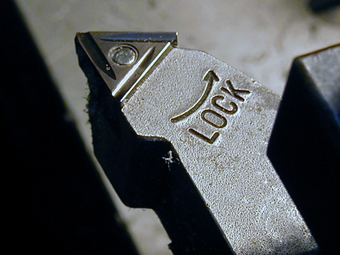 Prevent defective products!
When the blade is pressed against the contact, high-accuracy signal is output to the CNC or PC.
It is no longer necessary to repeat the process of trial grinding, measurement calculation, and input to the CNC, thereby eliminating the need for expertise in tool setting while also eliminating any concern over damaging the machine due to setting errors.
A wide variety of dedicated types depending on the intended use.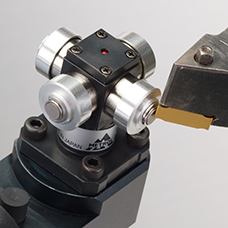 Linear Type H4A-001
1 signal Type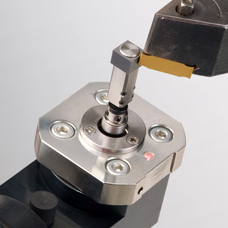 Rotating Contact Type H4E
1 signal Type
Product list
◎The official product No. will be given once your delivery spec sheet is submitted.
◎For machining center, please see Tool setters [T series].
◎For confirmation of bar material chuck, please see Air Gap Sensors[DPA].
Specifications
Switch structure
Dry contact
Repeatability
0.001mm (range)*
Output mode
B:NC
Pretravel
0
Stroke
2mm*
Contact life time
3 million*
Protective structure
IP67
Contact force
H4A type : 2N
H4D type : 1.2N
H4E type : 1.6N
Surface finishing
Grinding 4s
Contact material
Tungsten carbide
Contact rating
DC5V-DC24V
*H4E specifications are different. Please refer to the catalog.
Applications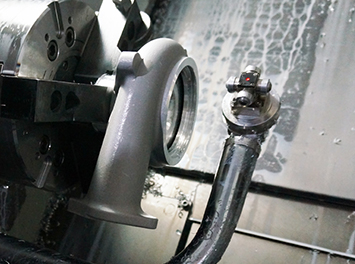 Tool breakage detection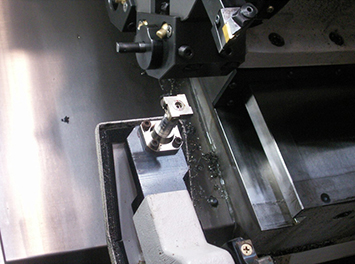 Tool wear detection
Tool positioning
Record of Awards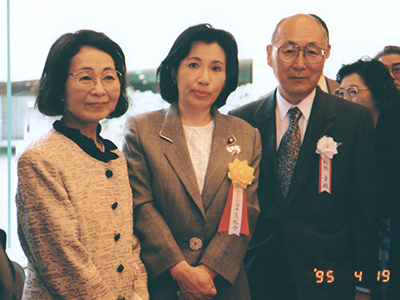 "Director General of Science and Technology Agency Award" in 1995!
Since its development in 1983, more than 500,000 tool setters have been shipped not only to major Japanese machine tool makers, but also to 70 machine tool makers in 17 countries.
Metrol got "Director General of Science and Technology Agency Award" in 1995.
As a result of this, Metrol was awarded "Global Niche Top Companies Selection 100" in 2014, for our high market share in the world.