Stopper Bolt Switch [ST]
2 in 1 !

Housing a switch
in a stopper bolt.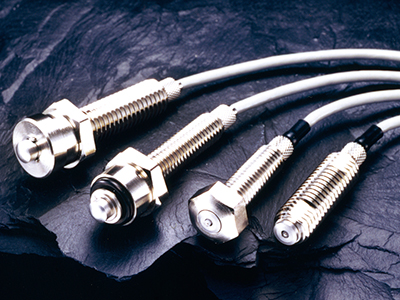 These switches stop the workpiece and output signals.
No conventional switch / sensor and no dog / intermediate mechanism can realize downsizing of machines.
Specification
Switch structure
Dry contact
Repeatability
0.01mm (range)
Signal point
0.3mm from stopper surface
Stroke
0.7mm
Movement differential
0
Contact life time
10 million
Contact force
STS:2N(Straight bolt type)
STE:2N(

Hexagonal bolt type

)
STP:4N(Water resistant type)
Withstand load / Impact resistance
5000N/0.4J
Temperature drift
0
Operating temperature range
0℃-80℃ (Ice-free) →200℃ Heat resistance Switch
Contact rating
DC5V-DC24V
Cartridge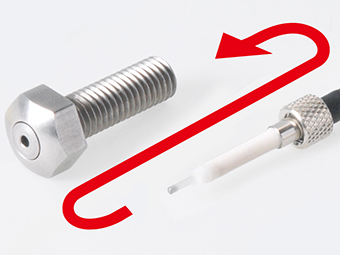 Maintenance cost is greatly reduced by applying cartridge type!
When replacing the switch because of breakdown, no need for detaching the stopper bolt or adjusting the position of it, thereby simplifying the maintenance procedure.
Cartridge No.
Applicable series
Product No.
KS21PA
Straight bolt type
Hexagonal bolt type
M6
A:NO
STS060PA/STE060PA
KS21PB
B:NC
STS060PB/STE060PB
KS23PA
M8
M10
A:NO
STS080PA/STE080PA/STS100PA/STE100PA
KS23PB
B:NC
STS080PB/STE080PB/STS100PB/STE100PB
KS30A
Water resistant type (IP67)
A:NO
STP080UA/STP100UA/
STP080DA/STP100DA
KS30B
B:NC
STP080UB/STP100UB/STP080DB/STP100DB
Applications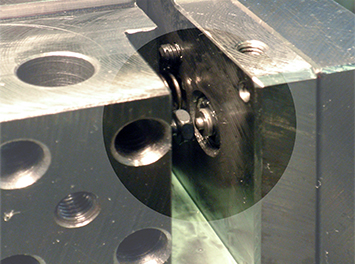 Checking the backward / forward ends of the conveying equipment
Quenching the edge face enables a performance as the stopper.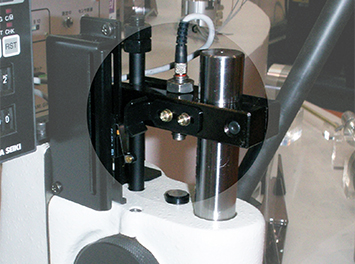 Checking of press fit
Adjusting the stop point and outputting the press fit signal.